Checkout using your account
Checkout as a new customer
Creating an account has many benefits:
See order and shipping status
Track order history
Check out faster
Welcome To V V Rouleaux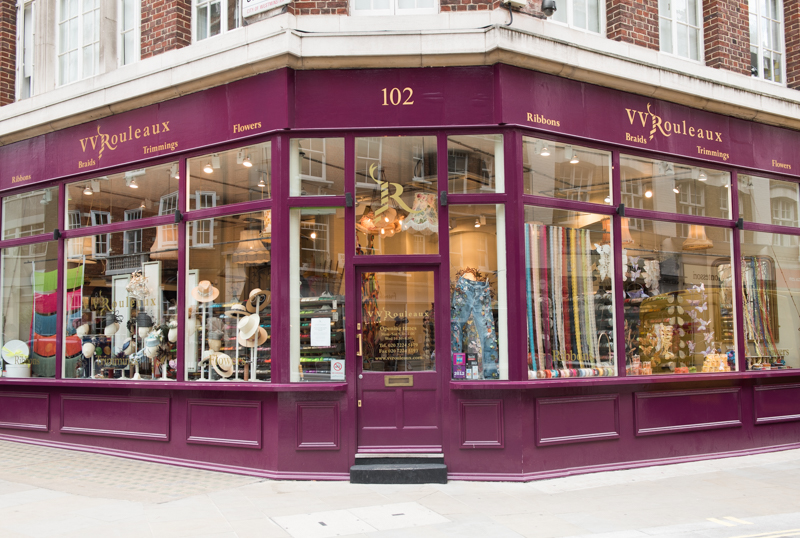 We are a London-based modern haberdashery shop that specialises in ribbons, trimmings, braids and hand made flowers. Our founder, Annabel Lewis, started the shop in 1990 with a passion for textiles and design, and a belief that everything can be trimmed!
Our name, V V Rouleaux, comes from the French word "rouleau," which means "a small roll or coil of material." This refers to the rolls of ribbon and trimmings that are sold in our shop.
We pride ourselves on our unique selection of ribbons and trims, sourced from all over the world. Whether you're looking for something delicate and feminine or bold and graphic, we have it. And our fabrics, tassels, pom-poms, feathers, and other decorative elements are just as inspiring.
Our products have been used in everything from haute couture to home décor, and our customers include some of the world's most renowned designers and brands. We love being a part of their creative process.
In addition to our retail offerings, we also offer a bespoke hat-making service. Led by Annabel, our team of skilled milliners can create custom hats and headpieces tailored to your specific style and occasion. From elegant fascinators to statement-making headpieces, we can help bring your vision to life.
Our flagship store is based in Marylebone Lane London and we have an online shop that ships worldwide. We are committed to providing the highest quality products and services to our customers, and we look forward to helping you. Thank you for visiting V V Rouleaux!