Checkout using your account
Checkout as a new customer
Creating an account has many benefits:
See order and shipping status
Track order history
Check out faster
Hang out your trims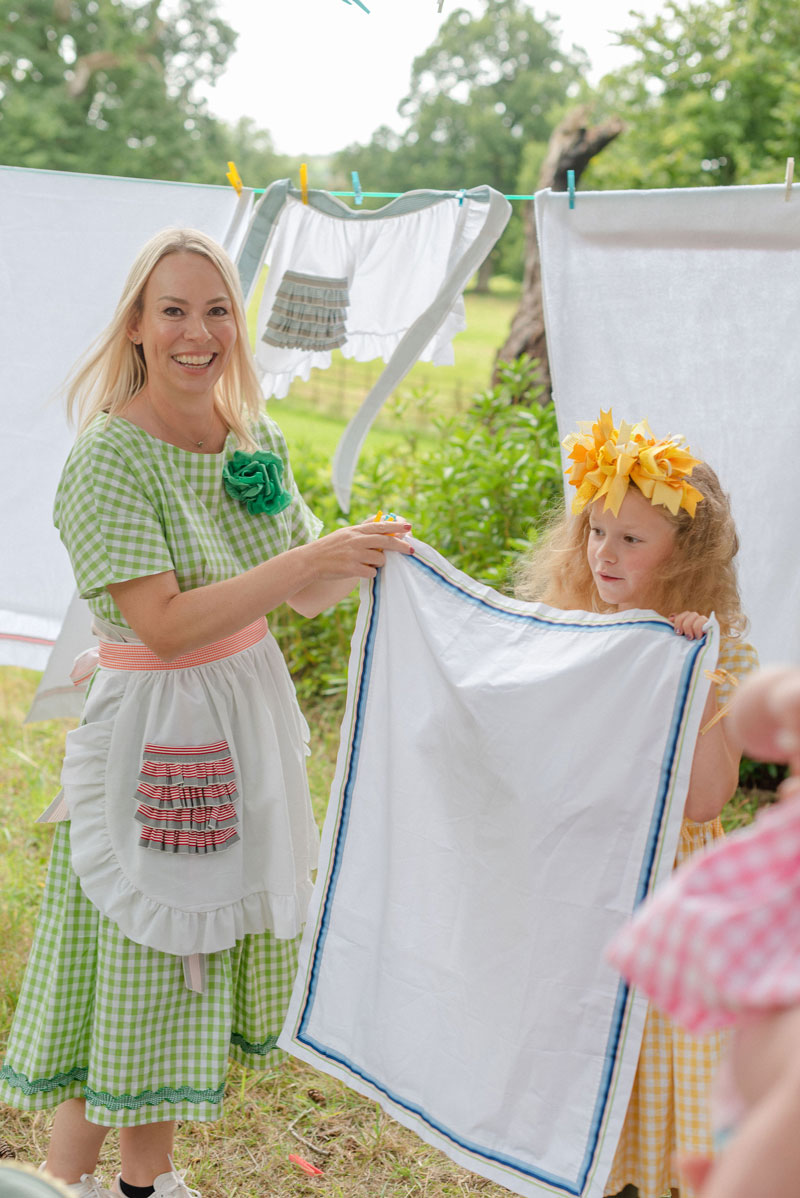 There's a spring clean underway on a rare sunny day. We have freshly trimmed sheets, and the whole family is joining in to get the laundry done. Some are not so serious about the jobs at hand...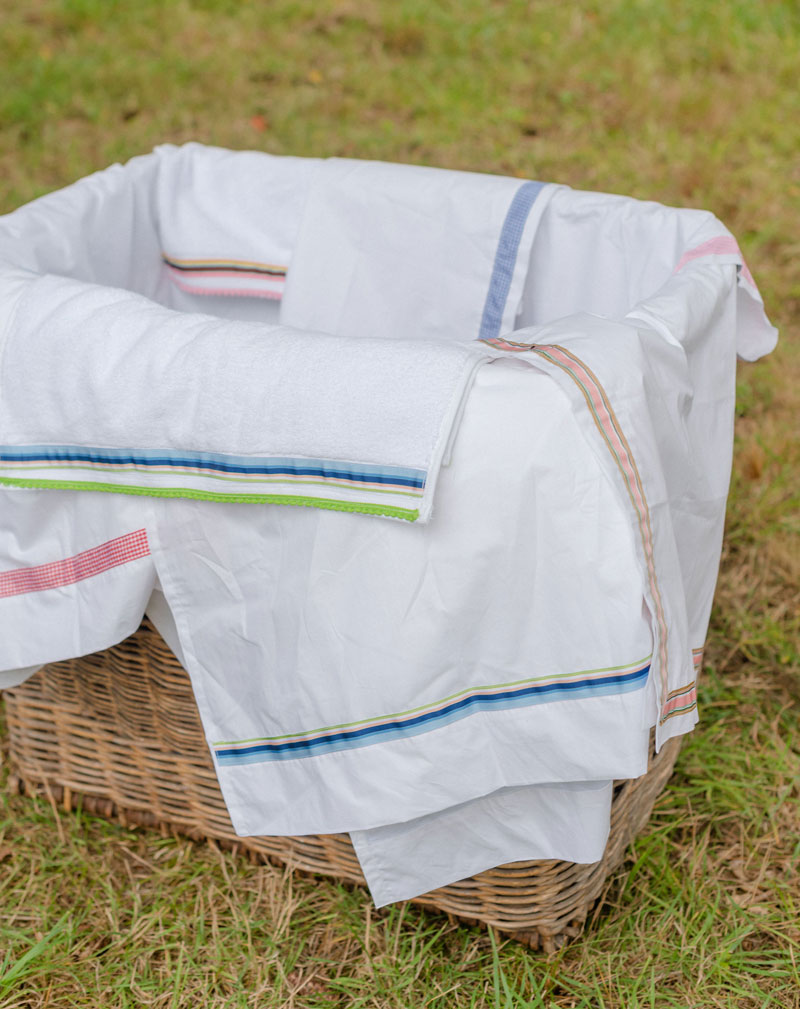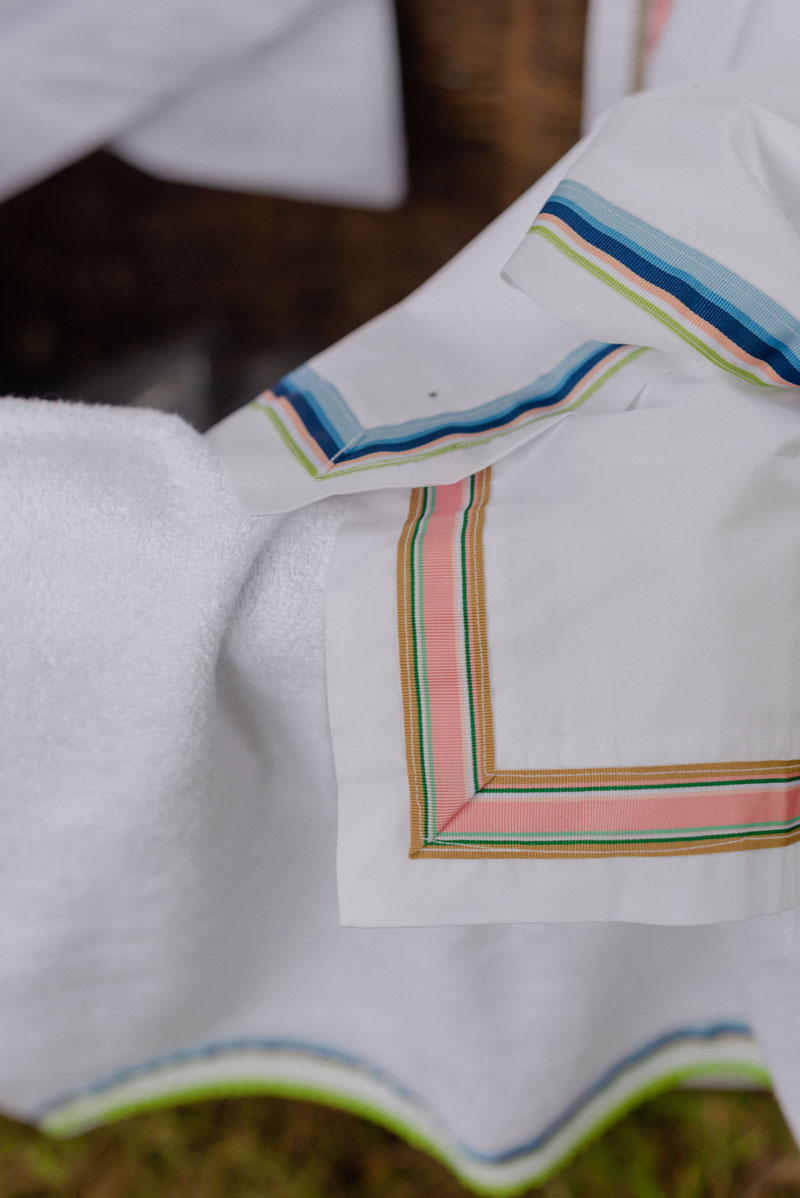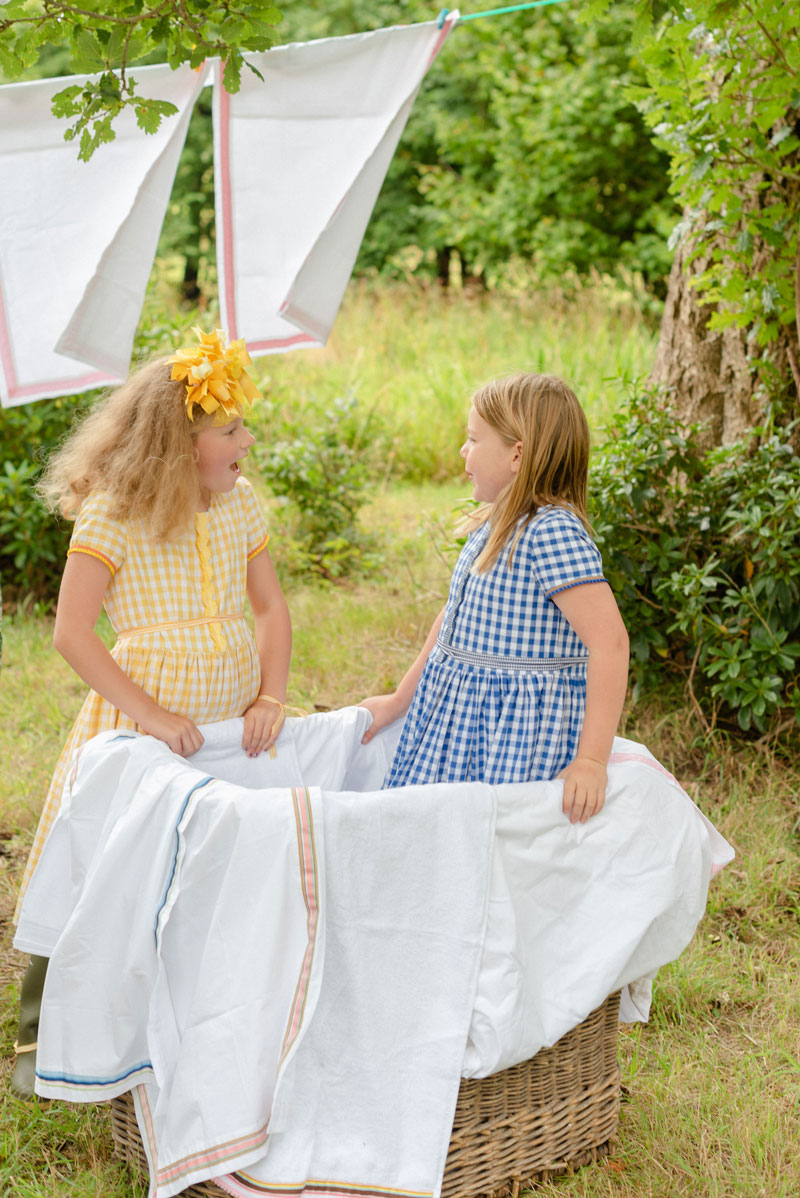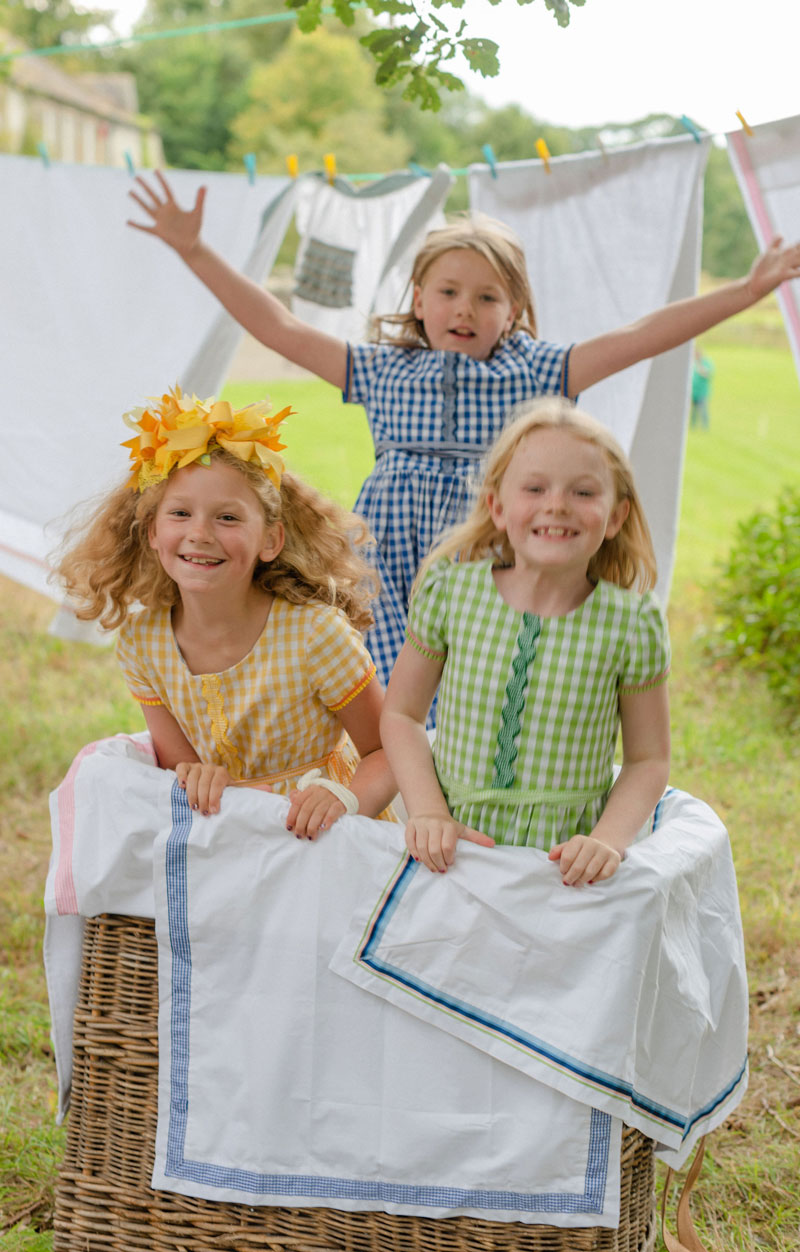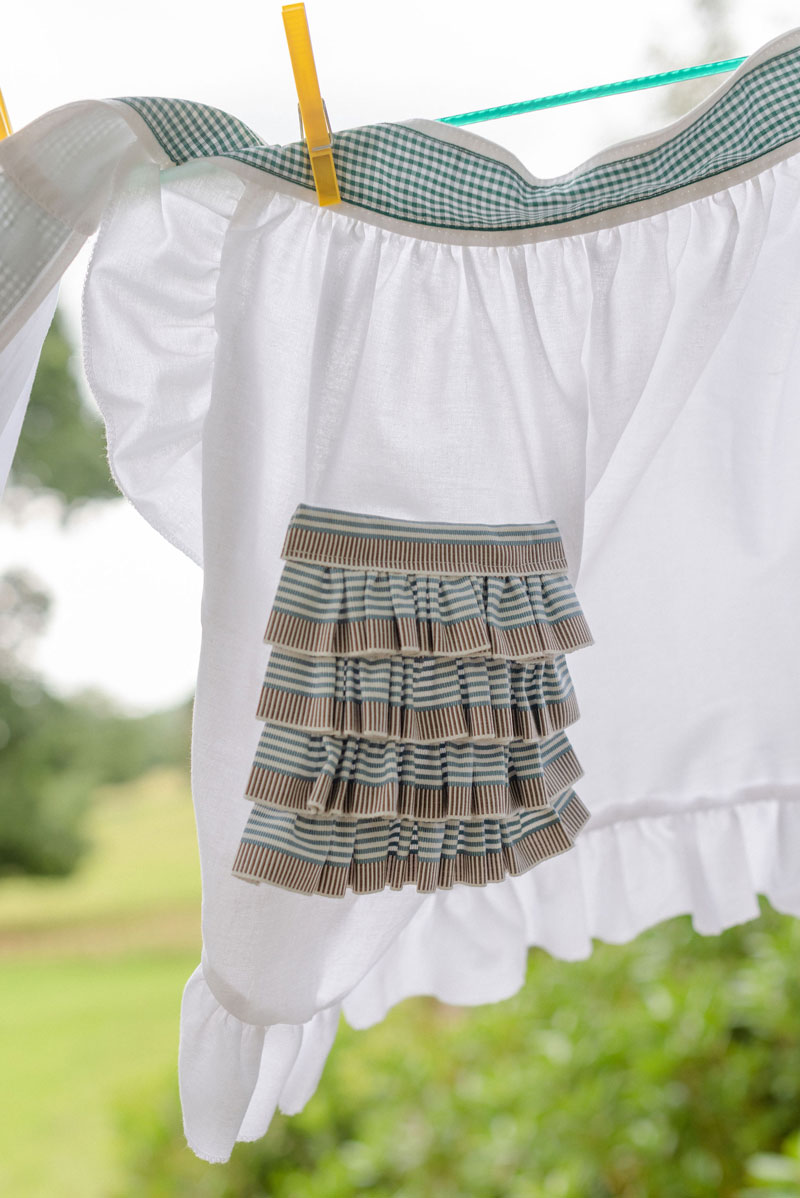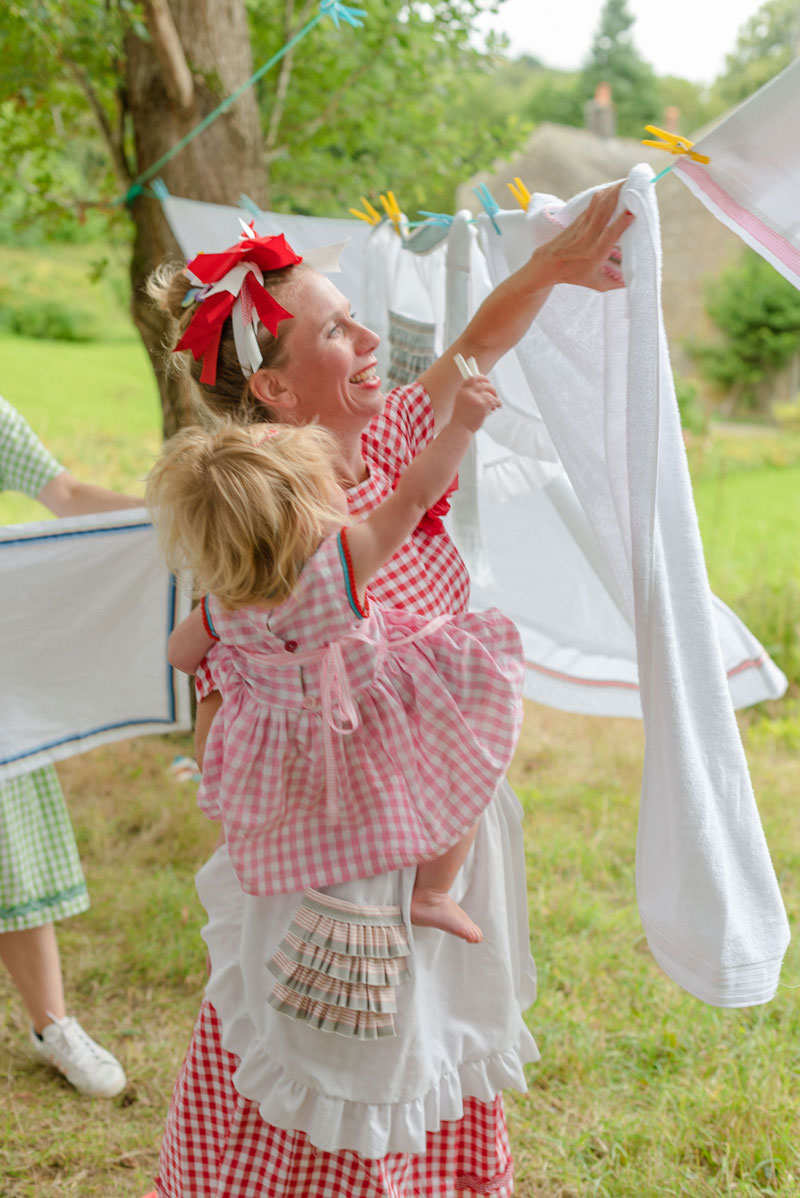 We have added ginghams and stripes to our crisp white linen - it's pretty and useful for remembering which bedroom gets which!
There is something very pleasing about gingham in a British spring - we have added ribbons and ric rac to our dresses, and it would not be a V V day without a headband or two!
Many thanks to Flo at FloBrooks Photography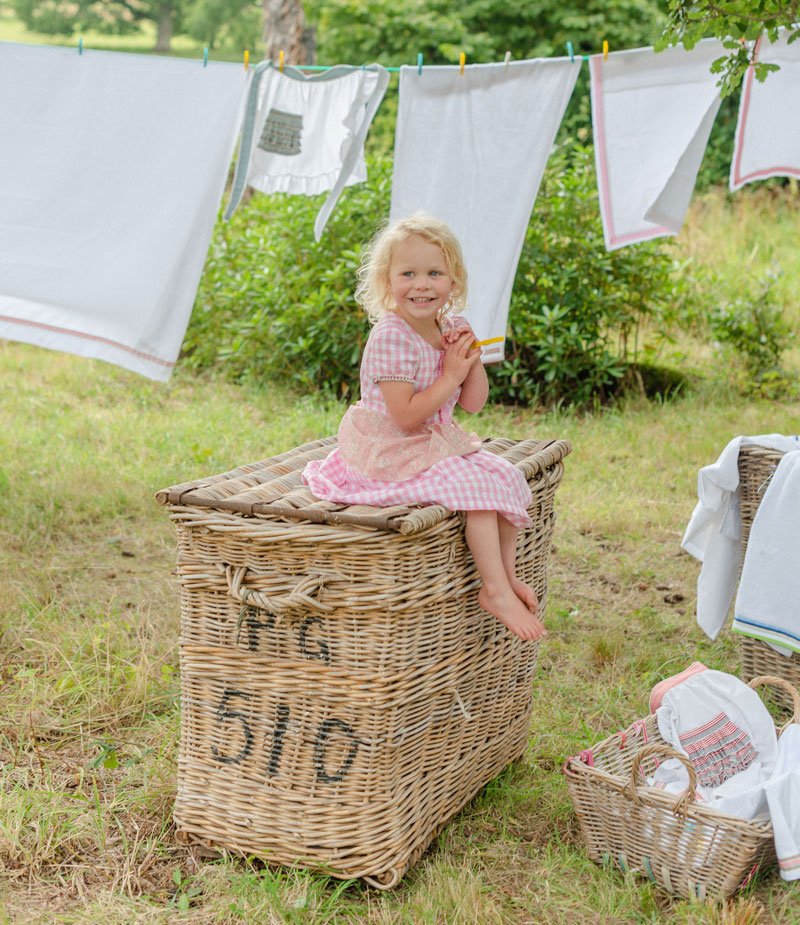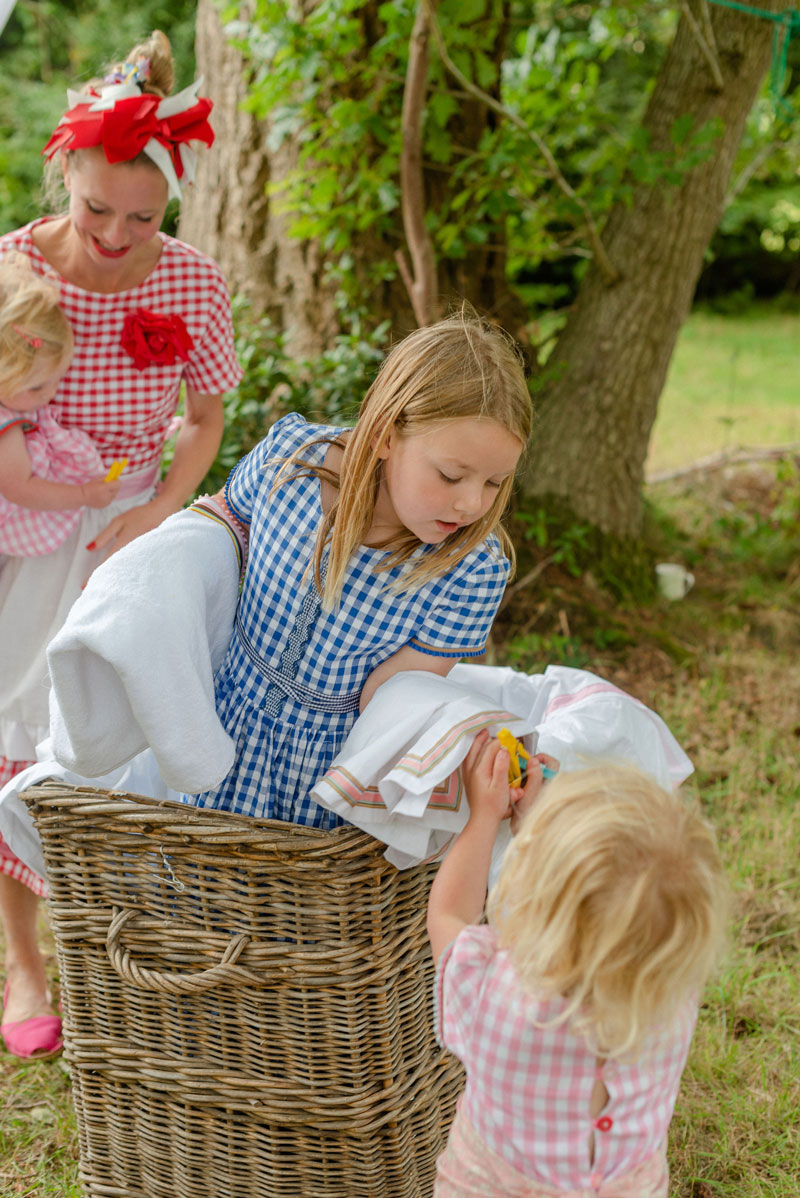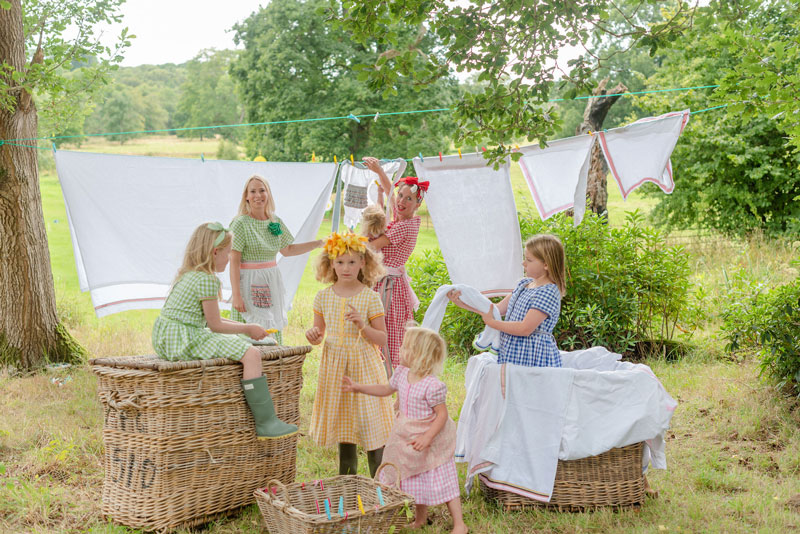 Feeling inspired? Shop the look...