The V V Rouleaux Flower Factory
Checkout using your account
Checkout as a new customer
Creating an account has many benefits:
See order and shipping status
Track order history
Check out faster
Take a peep at our magical fairy space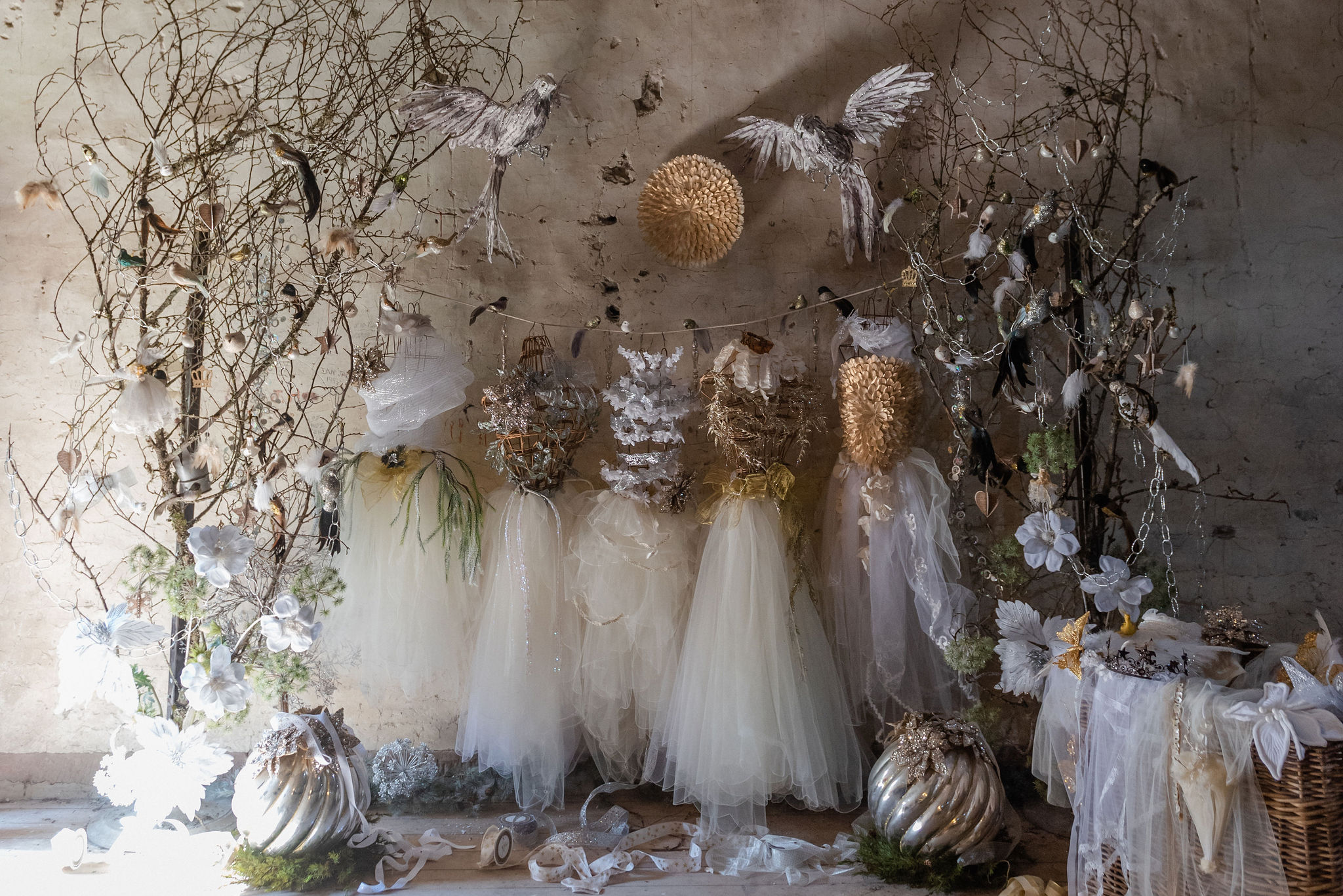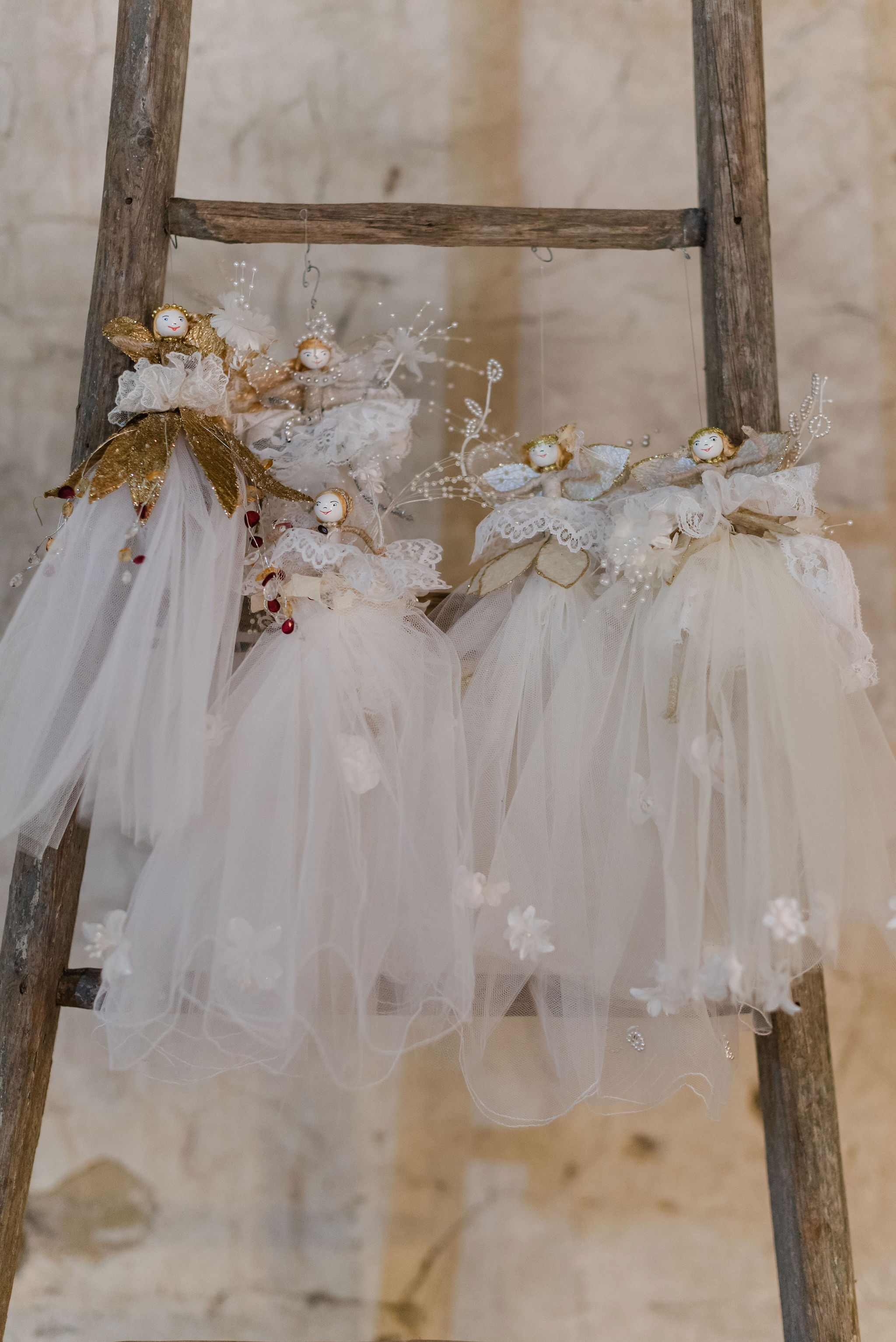 We make lovely Christmas Fairies from bits and bobs left over from V V Rouleaux projects - in our Fairy Factory.
As we couldn't get any real muses we decided to create them ourselves! Ephemeral visions floating in vintage bridal veils and then dressed with old ribbons, braids, flowers and sparkly decorations.
It quickly became our favourite space - somewhere to dream of Christmas.
Of course each Fairy is unique and available in our Marylebone Lane shop from £95, fly down to catch one quick.