Checkout using your account
Checkout as a new customer
Creating an account has many benefits:
See order and shipping status
Track order history
Check out faster
Autumnal Colours
Wrap skirts and little extras...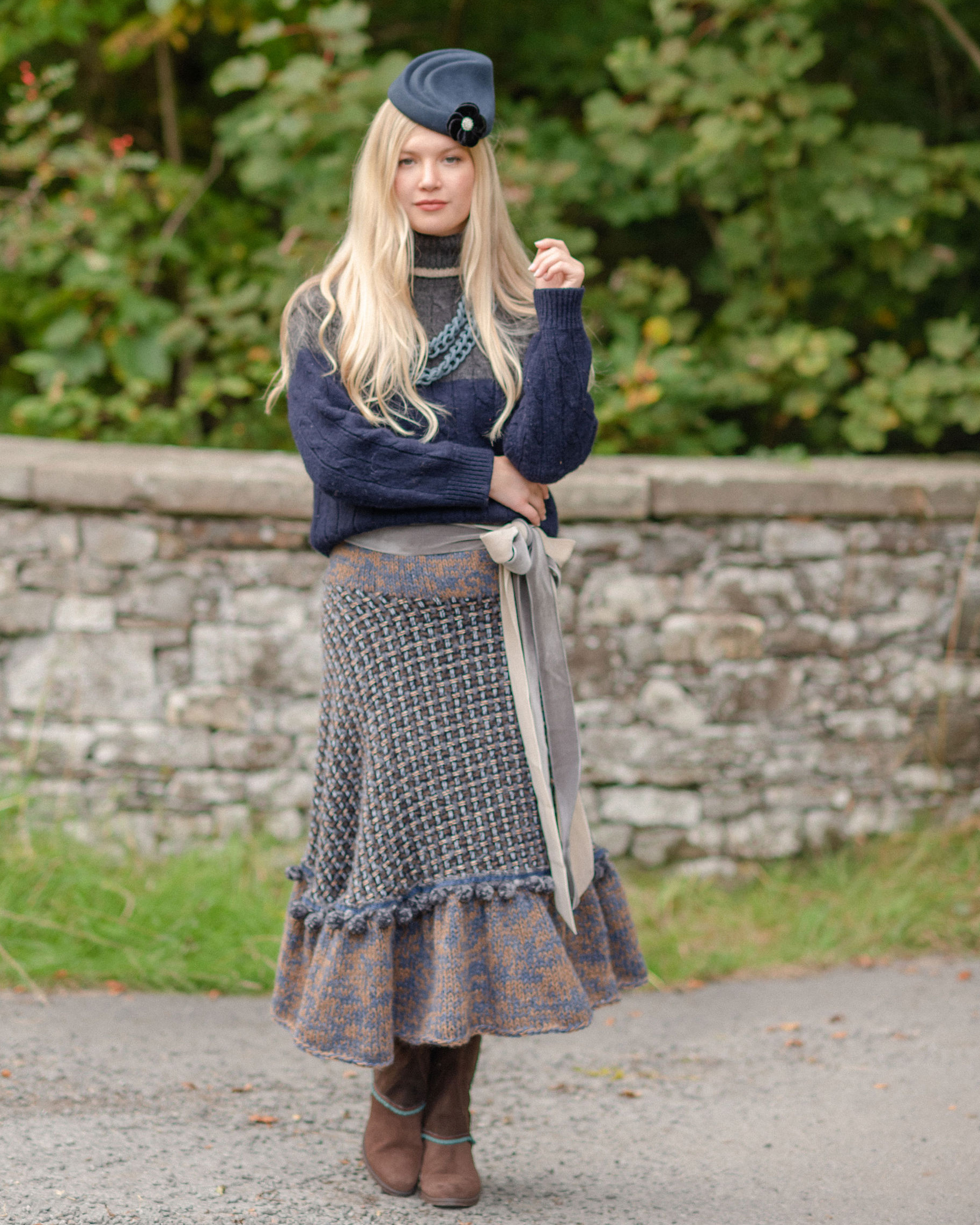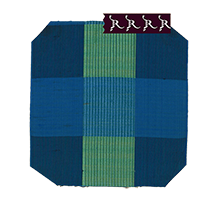 Searching for the perfect way to keep warm while looking chic? Our trims and accessories are the ideal way to add finishing details to an autumn/winter look. This Linton tweed winter skirt with a pom pom braid has been paired with a V V Rouleaux velvet chain in Marine, double-sided velvet ribbons in Pebble and Flint along with a Navy felt percher headpiece - highlighting all the colours woven into this fantastic skirt!
Then these blue and green wool flowers tie in beautifully with the colours in this Bosie jumper.
The neutral tones in this look are complimented by the browns in the Brown felt percher with Tortoise Shell loops. The looping texture is continued by the Deep Forest velvet chain, adding another point of interest to the look.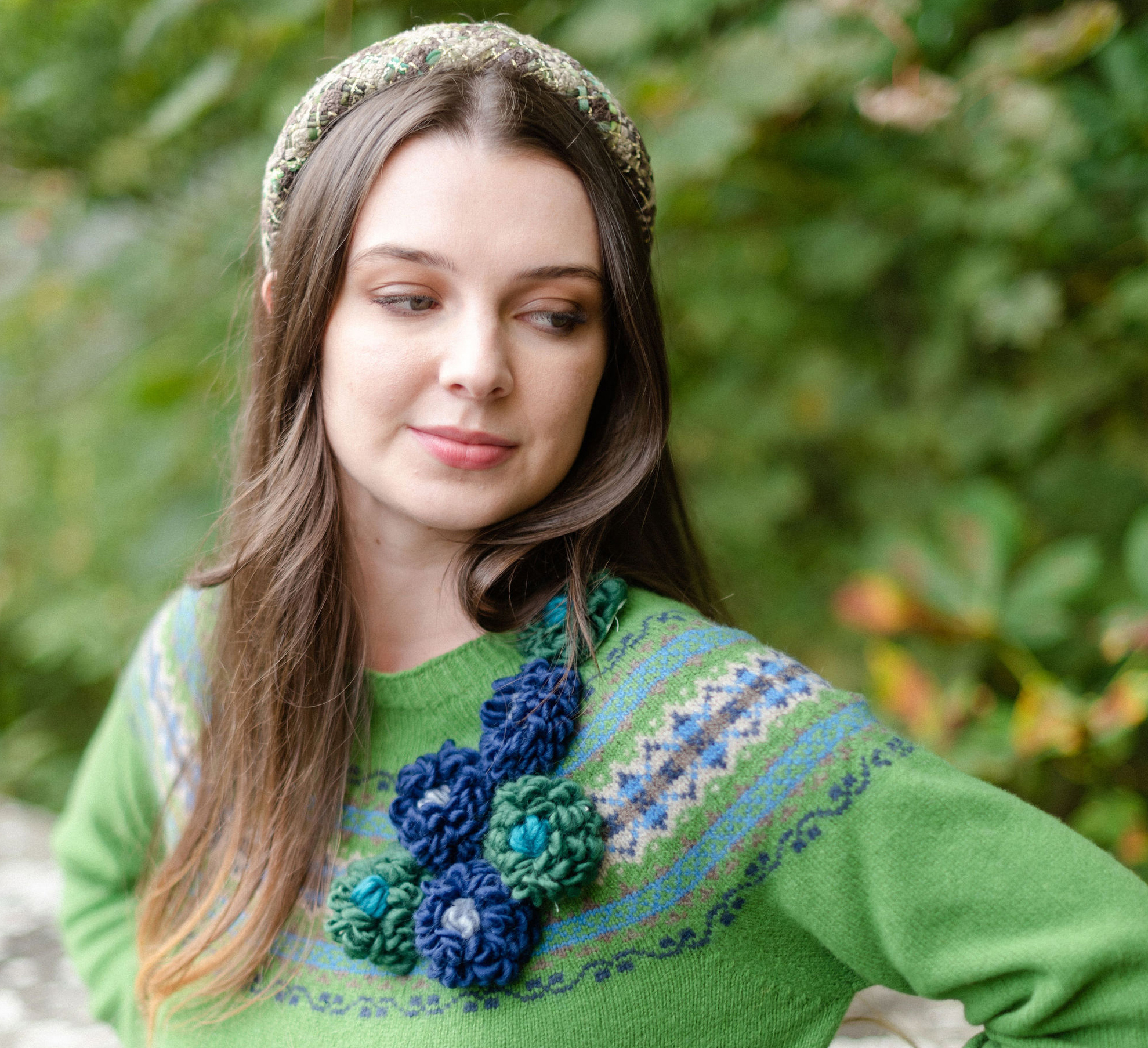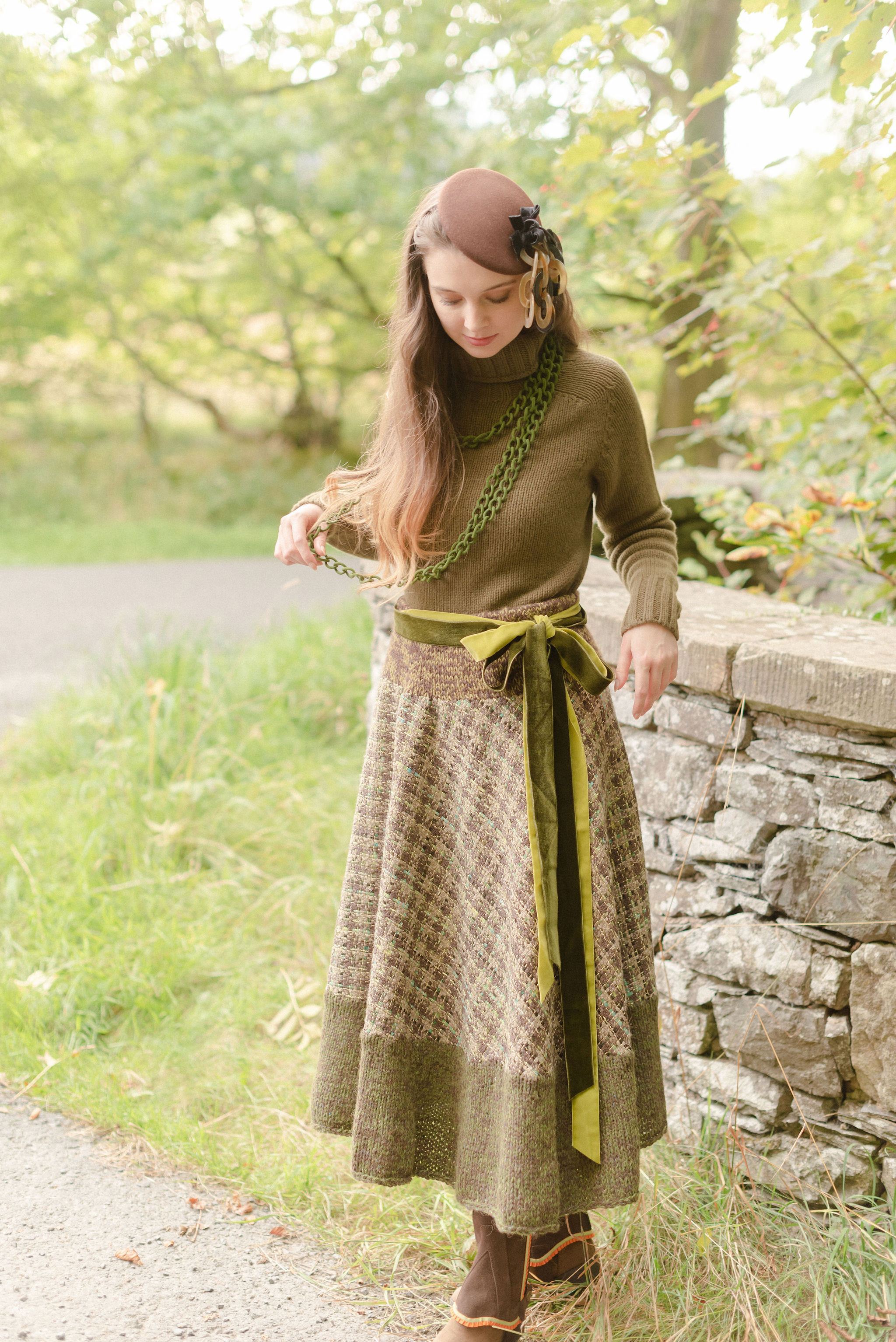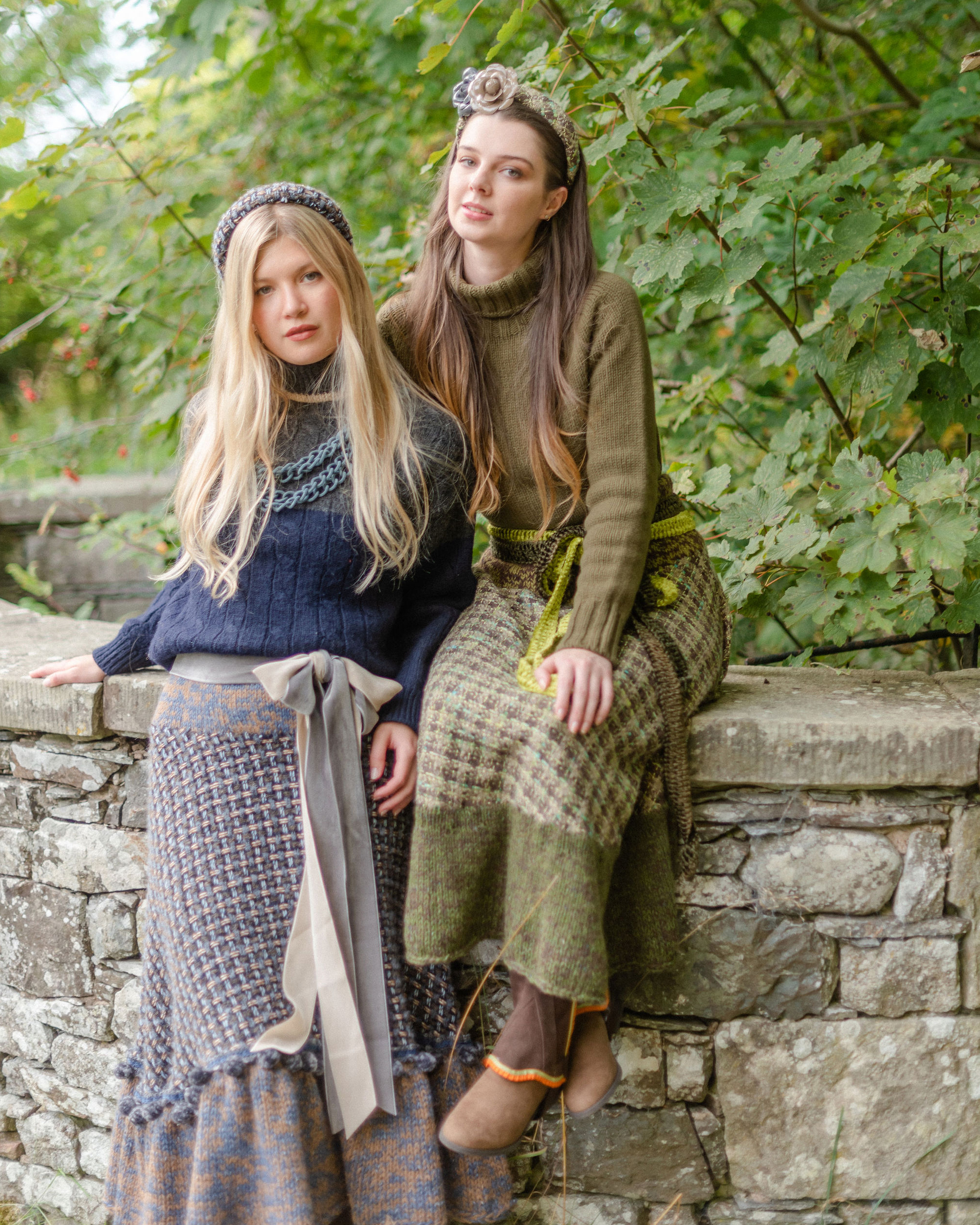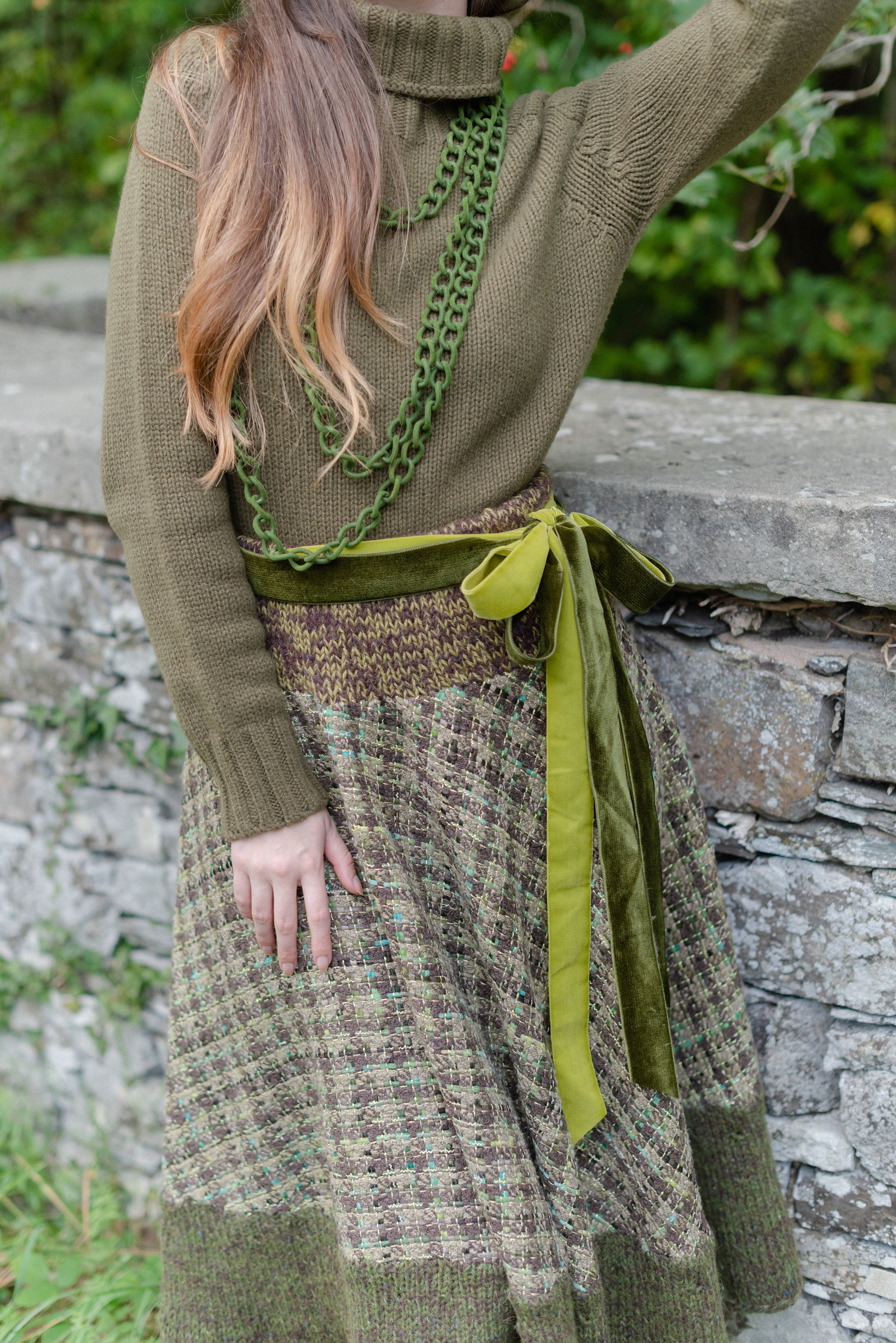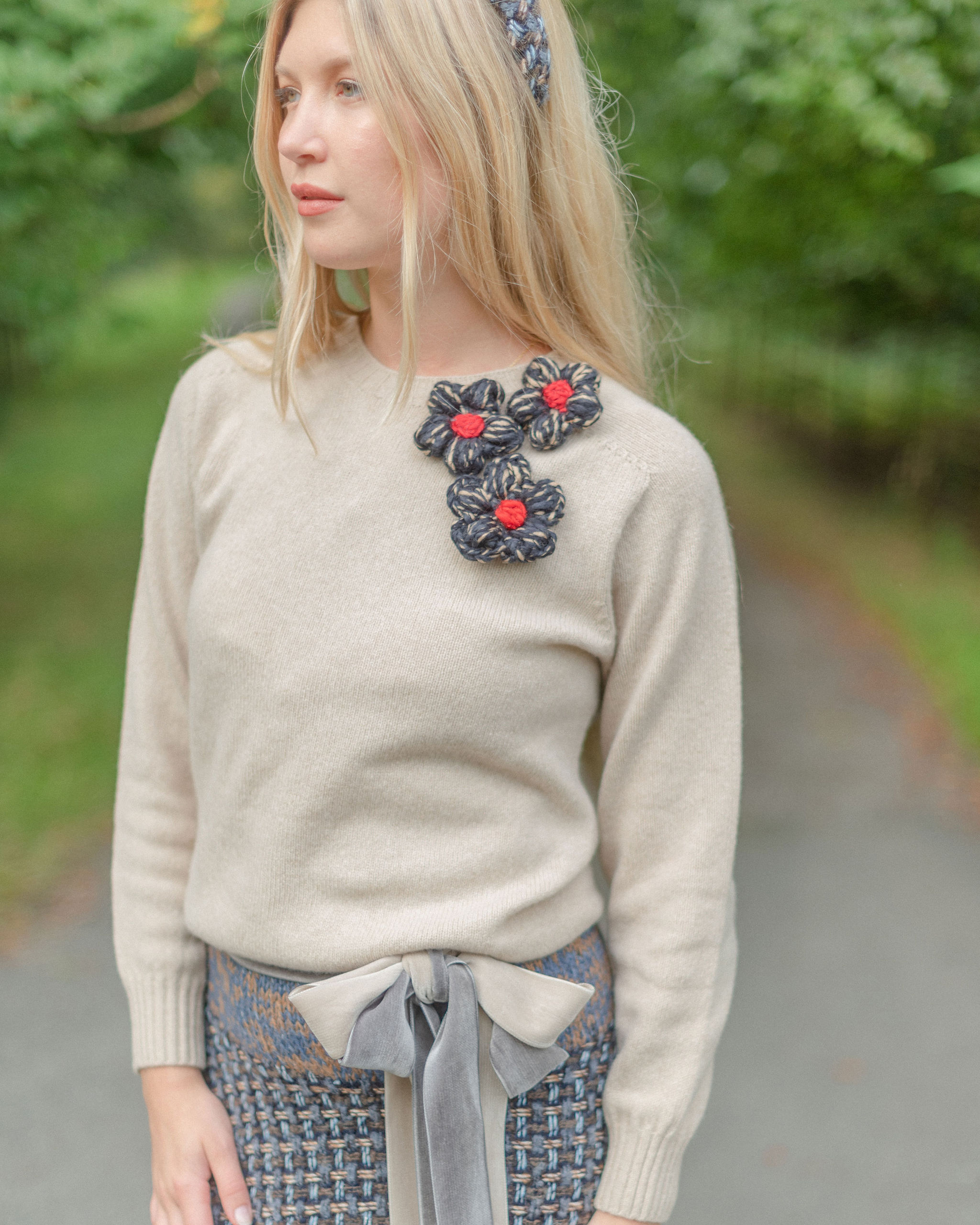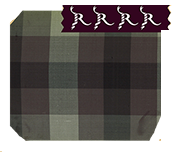 The perfect way to complete a look is with matching accessories! These Linton tweed headbands are such a lovely addition to these outfits.
Green colours are seen throughout the outfit, from the Leaf Green and Sludge Green double-sided velvet ribbons, to the earthy tones in the Bosie knitted jumper, to the greens in the hand-knitted Rowan yarn waistband and hem in the Linton tweed skirt.
These wool flowers are the perfect pop of colour to add to this look. The navy and grey petals mix nicely with the colours in the Linton tweed and the cream petal highlights match perfectly with the Bosie jumper and double-sided velvet ribbons.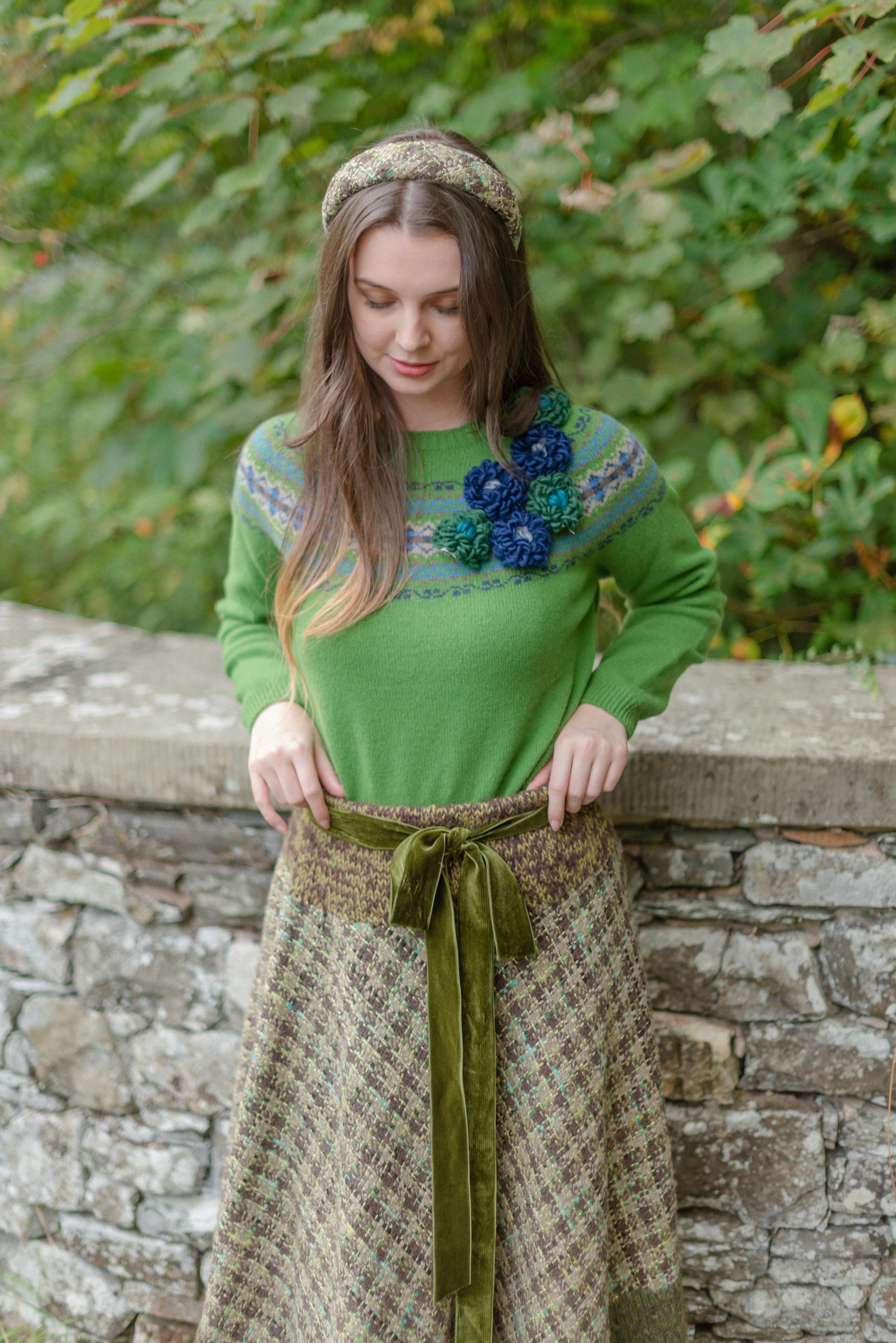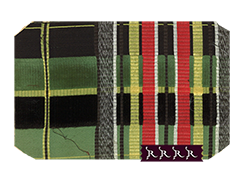 Leaf Green is the perfect colour for the double-sided velvet ribbon tied in a bow around the waist. It compliments the greens and purples in both the hand-knitted waistband and the Linton tweed skirt. The addition of blues in the Bosie jumper and wool flower accessories also draws attention to the blue details in the tweed and creates a wonderfully cohesive outfit.
This marvellous close-up shows just how important it is to include beautiful details in your outfit. The atelier-made passementeries contrast with the soft velvets in the petals and Copper velvet chain and the browns and blues work harmoniously together.
And finally - this brilliant statement piece! V V Rouleaux's junky felt braid is available in the shop and is perfect for turning heads. The braid is reversible with two tones of greens and adds much interest to any outfit.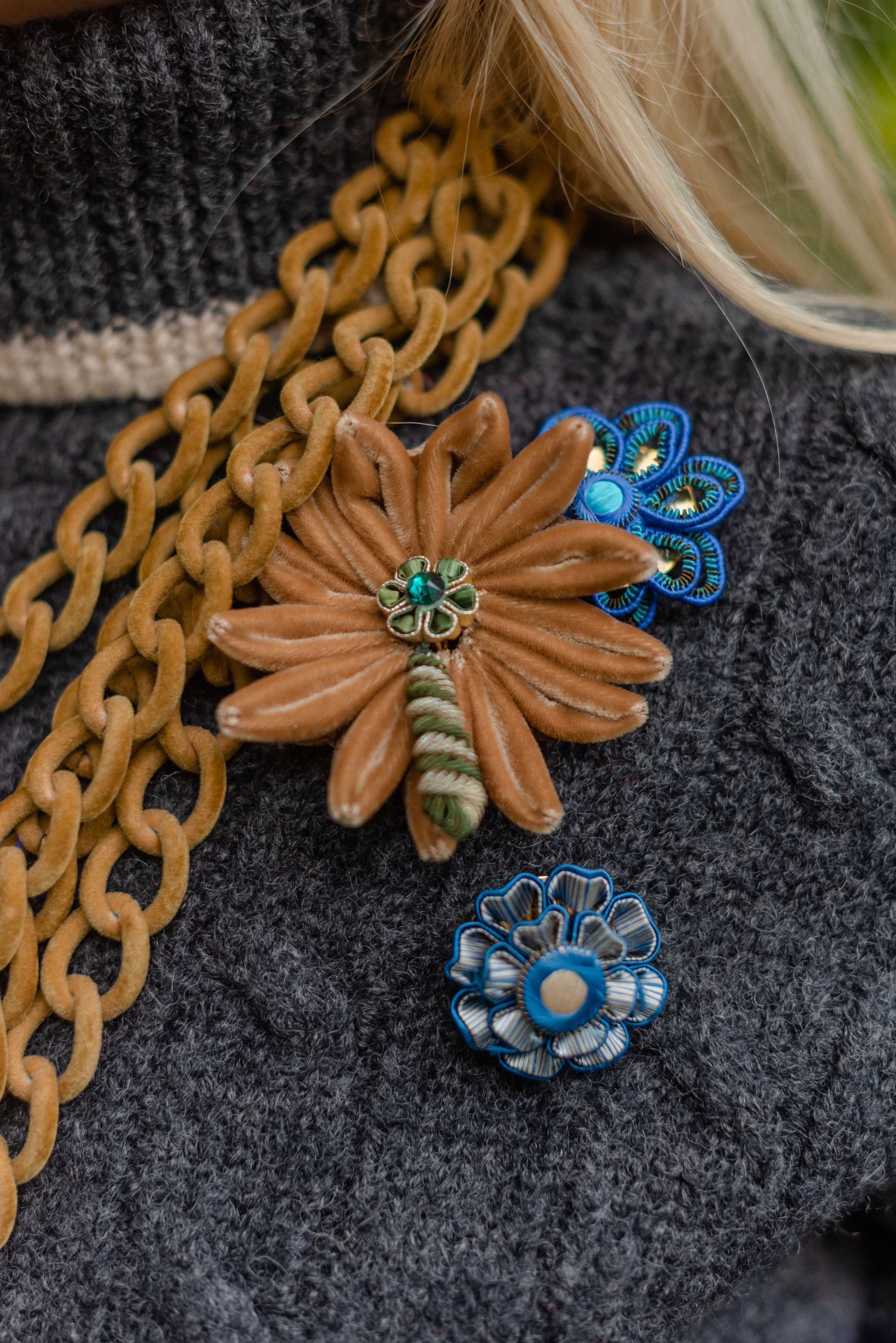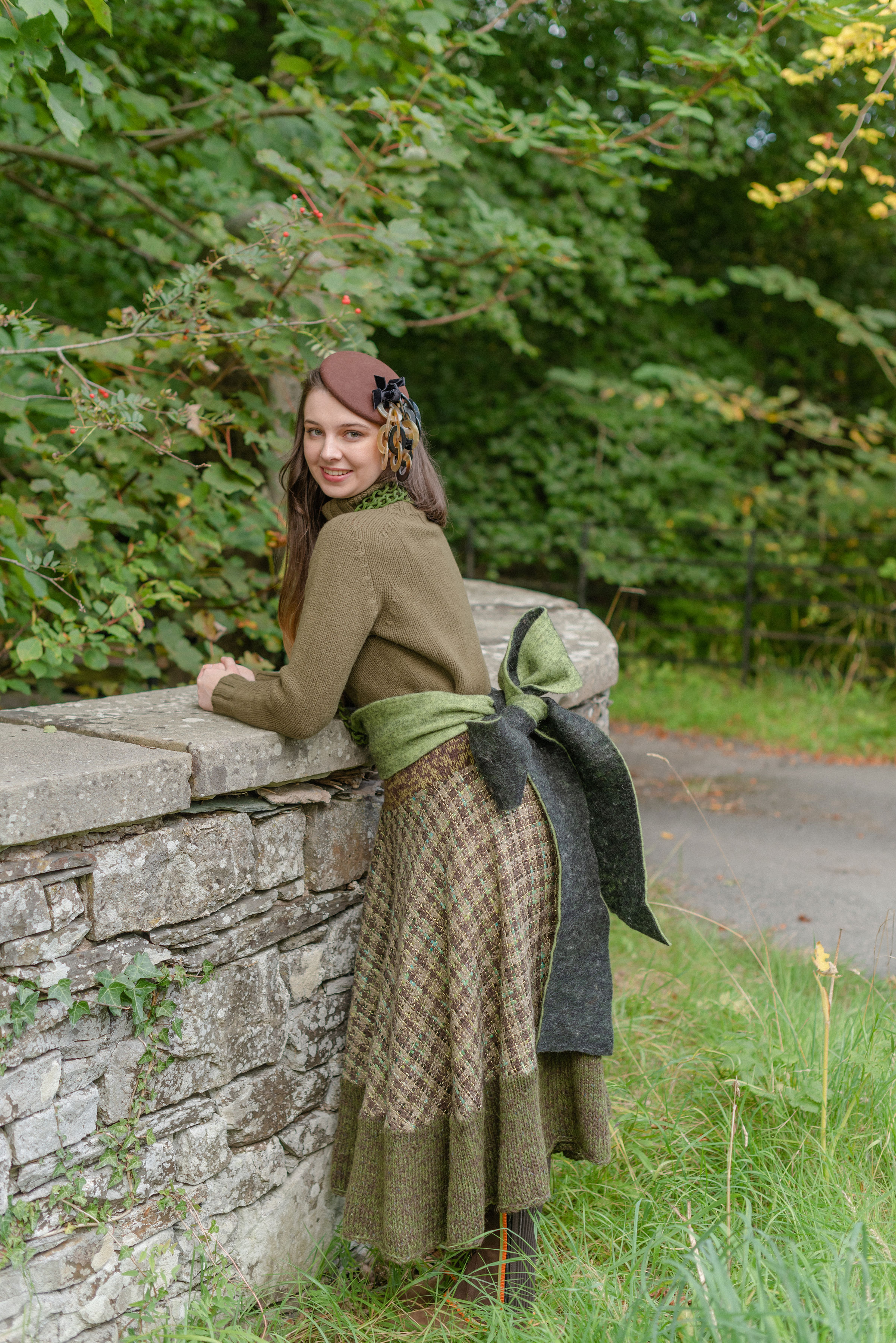 Feeling inspired? Shop the look...