Royal Ascot 2021
At last we can go racing, and we celebrate with some winners...
La Plume feu d'Artifice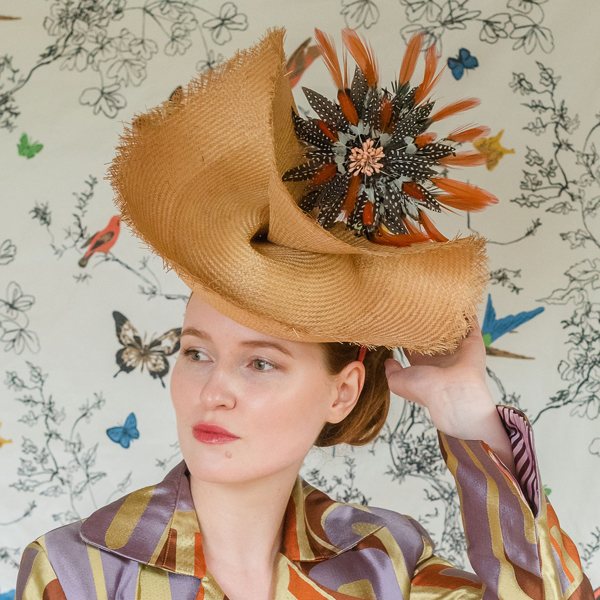 Unique rough sculptured straw in warm coffee Arabian Sandstorm colour with handmade Lady Amherst feather flower in speckled dots and Red Squirrel tips
Emeraude Libellule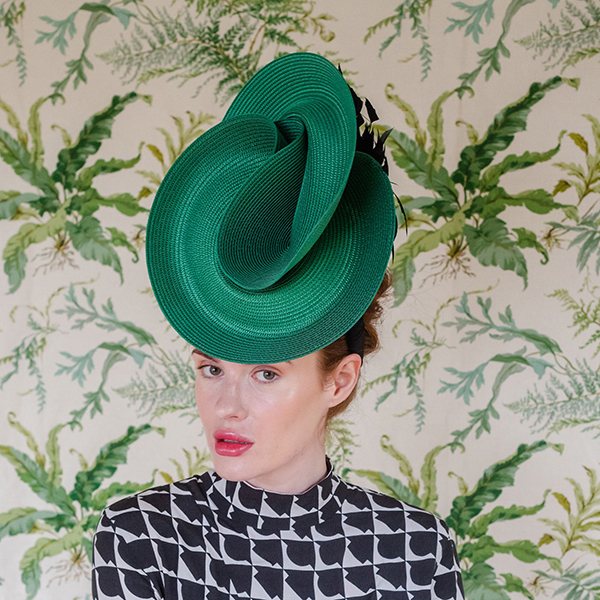 A Black Feather Flower and Emerald Faux Leather Sculptured twist that gives an elegant and high profile.
Beaute Noire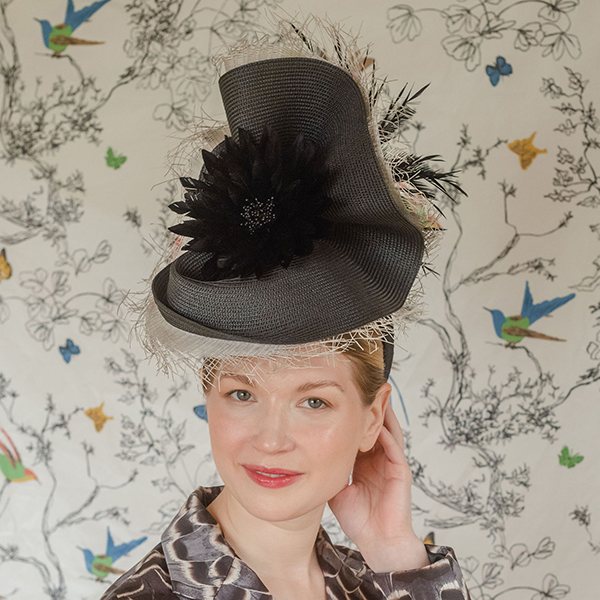 A high sculptured sinamay twist with dramatic black and grey feathers and flowers.

Fraises et Creme
Large soft sculptured straw twist in Raspberry red and cream with rough edges. A modern take on the traditional straw - dare to wear and make them stare!
Fleur qui explose
Sinamay side slanted hat in unusual Dark Amaryllis shade hitting it off with a Lady Amherst orange tipped feather flower.
Baie de Palombaggia
Exclusive classic emerald crin on a navy blue straw base - Classic Ascot Colours for a classic day's racing.

Roses Vertes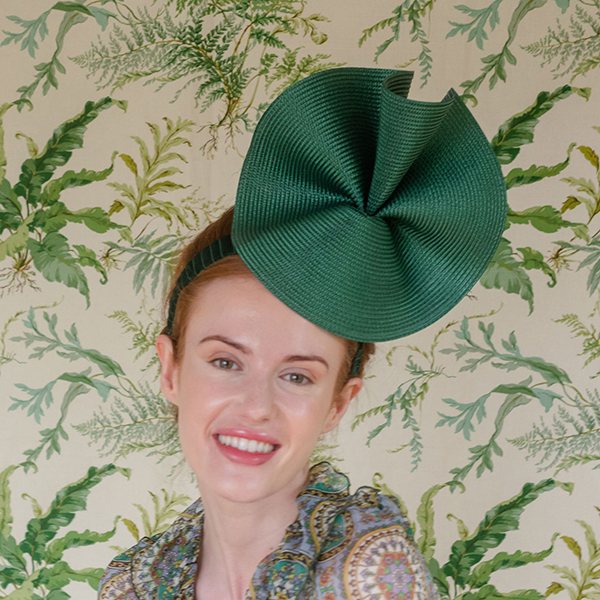 Faux leather sculptured plain twist with a delicate hand made flower posy in light aquamarine and moroccan mint tea in silk, organdy and velvet.

Courbes de l'ocean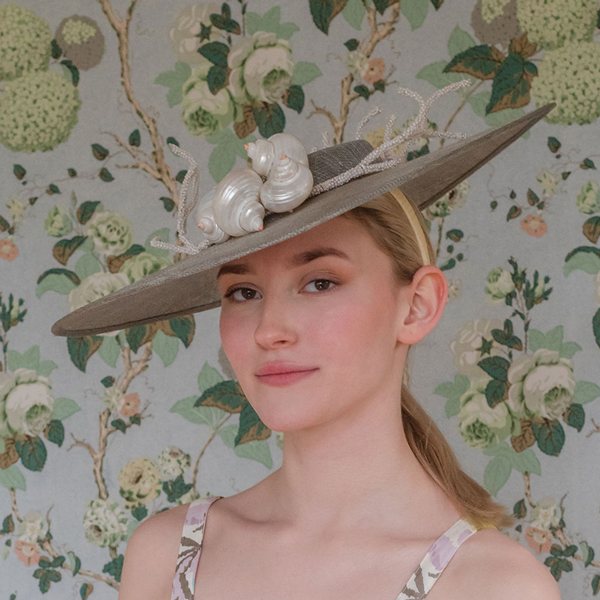 Straight Spanish styled simamay small crown hat adorned with shells and faux coral spikes.

Esprit Dynamique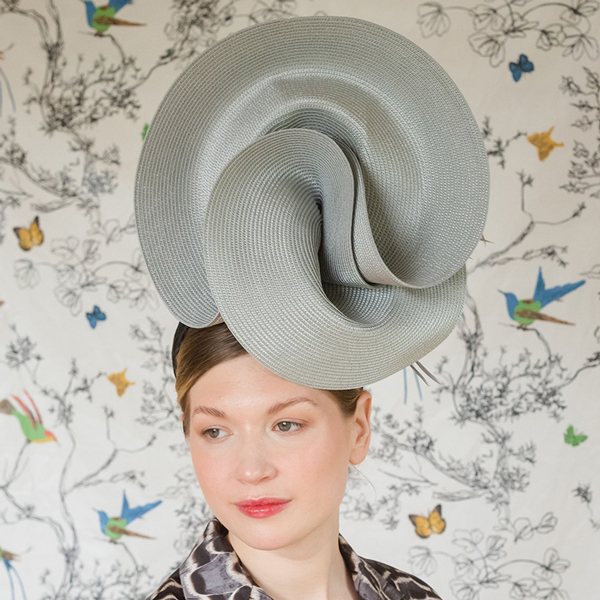 Dramatic faux leather sculptured twist, a classic high style in Grey Squirrel and a matching biot feather mount to finish the elegant back view.

Gris Tourbillon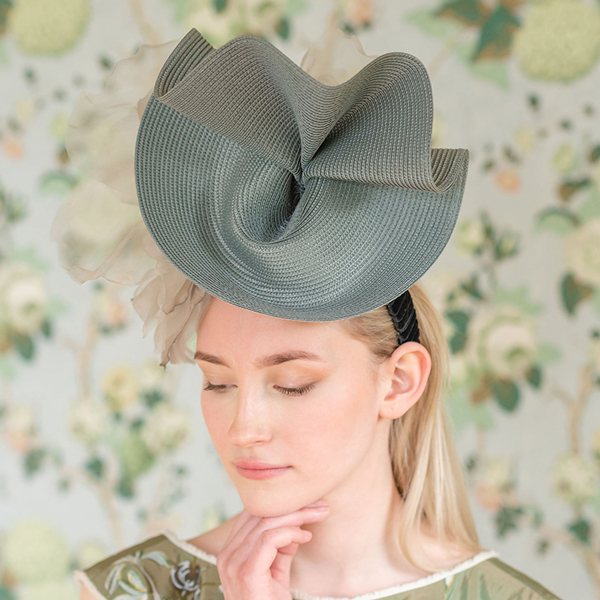 Sculptured grey faux leather twist on a headband with a headband with an organdy and velvet giant grey flower - looks V V stylish for Royal Ascot from the back and front.
Grappe de Fleurs Pastel
Vintage Silk handmade poppies in delicate clotted cream, moroccan mint tea and daffodil shades. Abundance of petals for turning heads!

Bonbons de Mer
A cream button base with a pink & cream sinamay swirl and beaded coral spikes, a classic Ascot Hat.
Rose Tourbillon Plume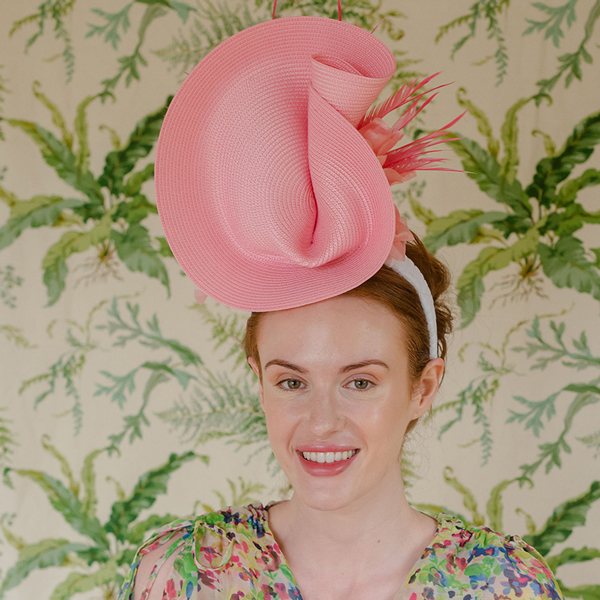 Faux leather sculptured twist in rose pink with an abundance of silk roses and buds at the back. A biot feather mount adds a twist of V V frivolity.

Belle Floraison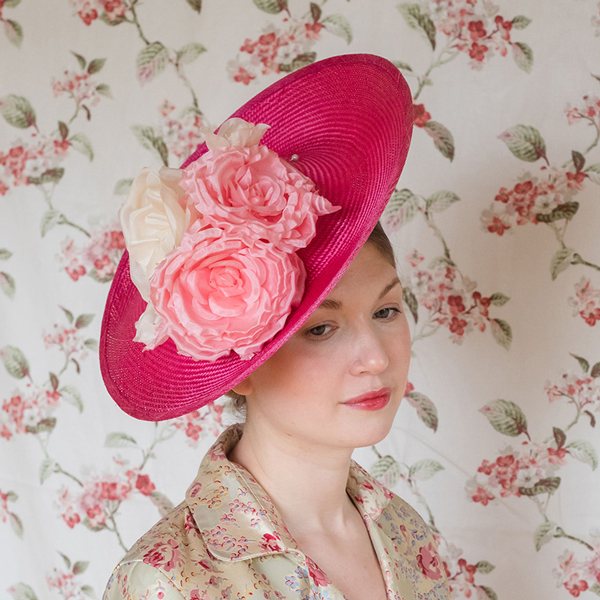 Classic saucer tilted straw shape in raspberry pink with beautiful garden silk roses in rose pink, rose blush, and cream.
Joie de Provence
A faux leather sculptured twist with spikey feather flower dancing to the reds and fuchsias of Provence.

Nympheas Blancs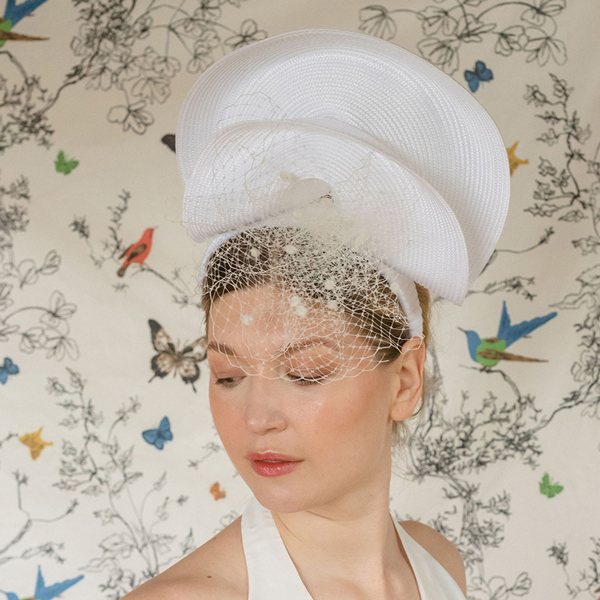 Bridal white faux leather headdress. A modern twisted halo shape with pretty dot veiling across the face.