Winter Fashion | Ties | V V Rouleaux
Tying up some little touches
Wrap skirts and little extras.
We made some boiled wool wrap skirts and added striped grosgrains in stripes and diagonals. the ties are a really versatile knitted braid For the wooly jumpers we added cord around the cuffs.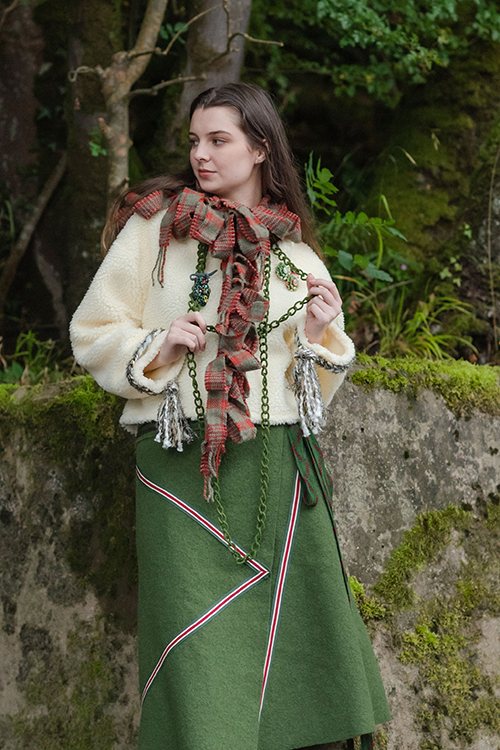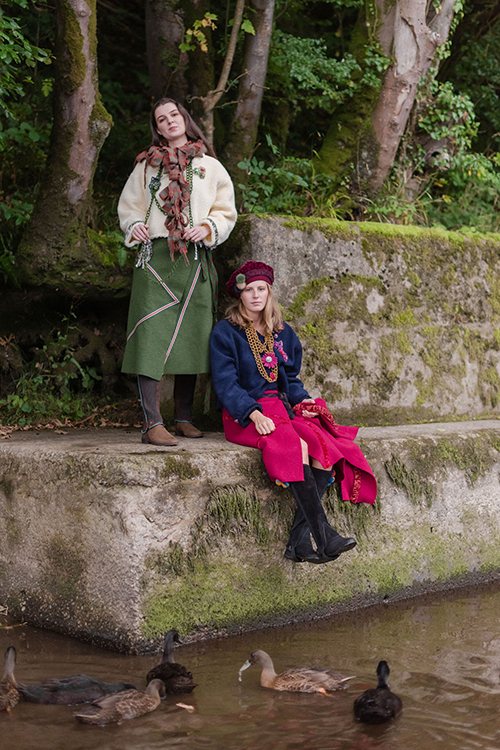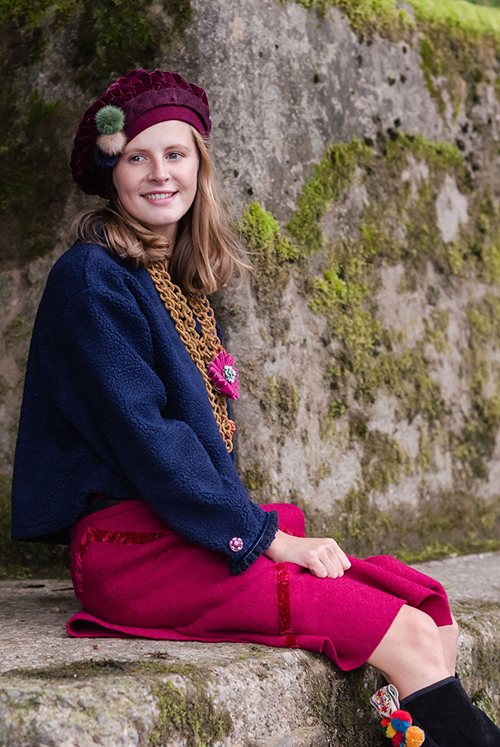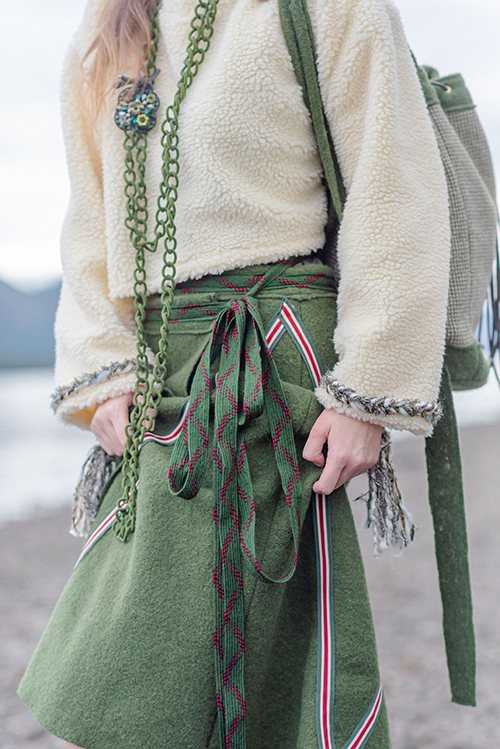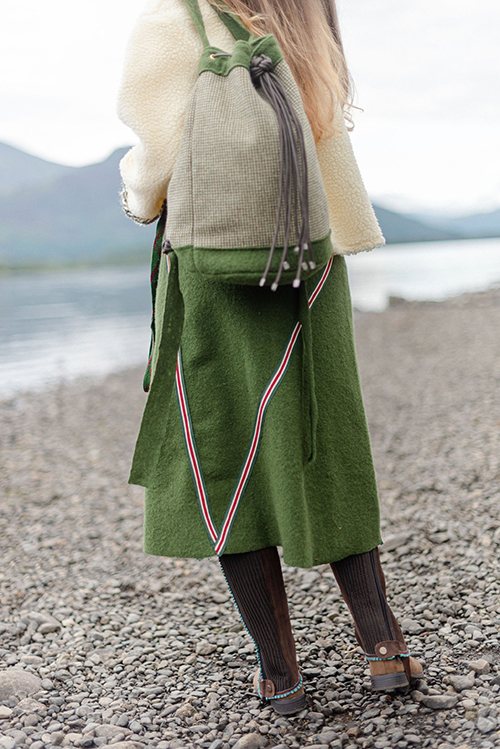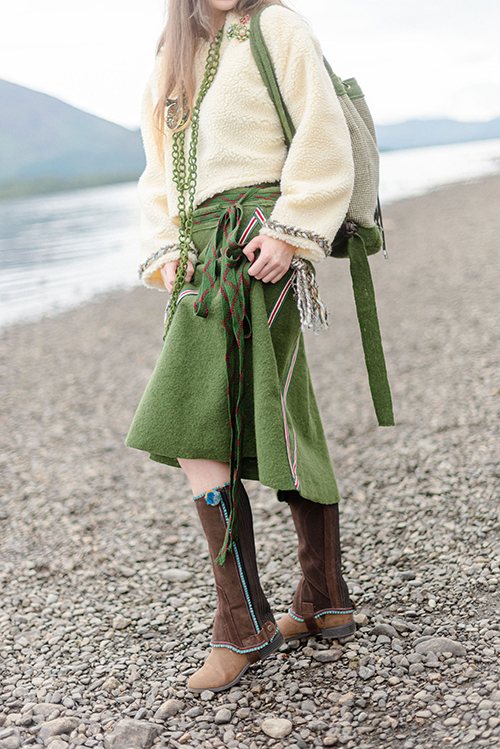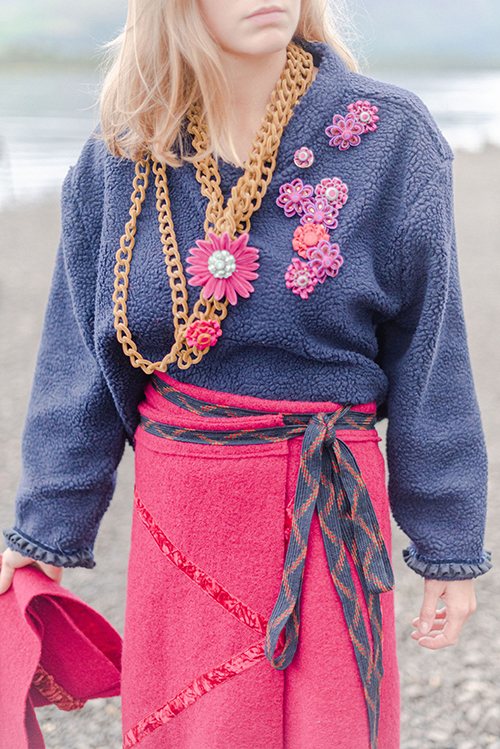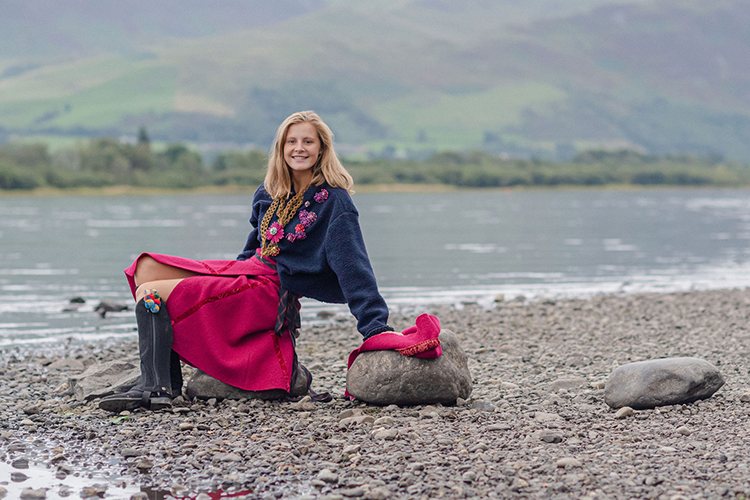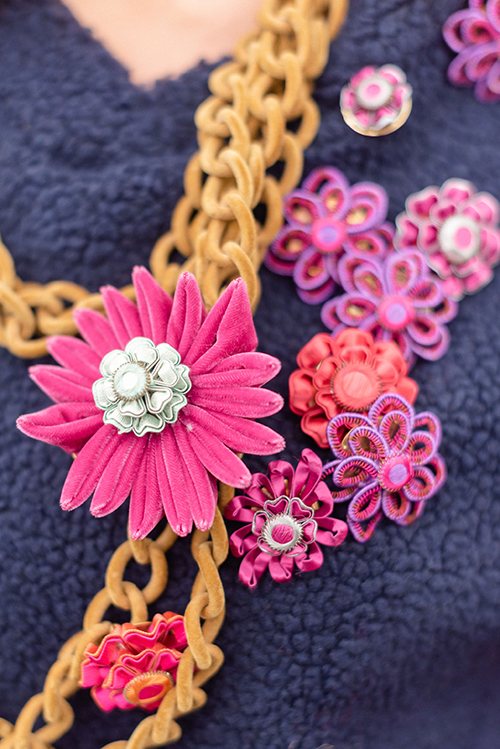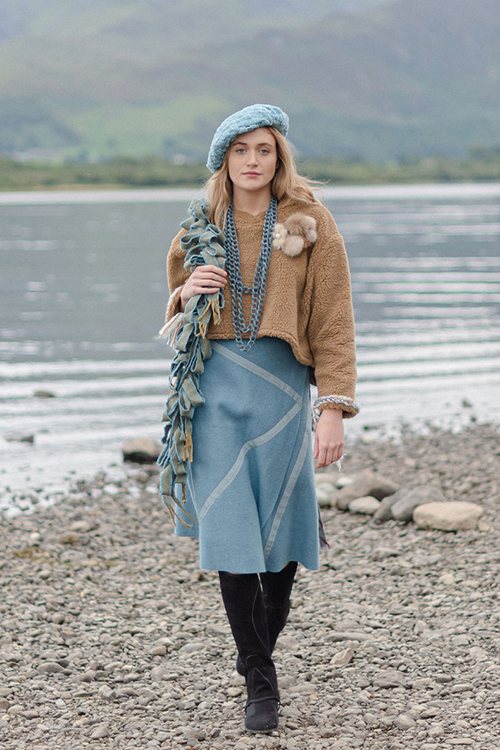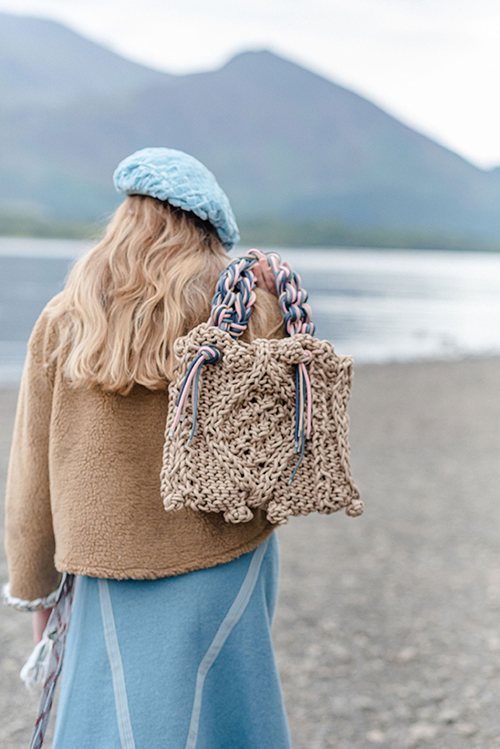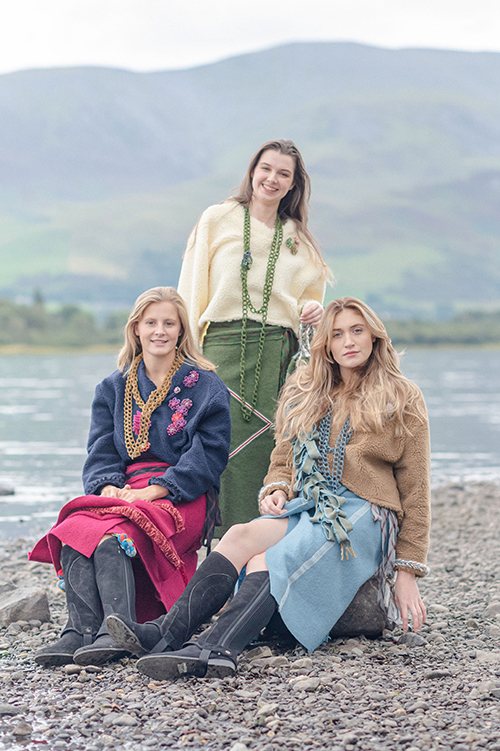 A flocked velvet chain makes up as necklaces and we found some vintage passementerie to create brooches. Woven Velvet Berets kept the girls warm!