Trimming Tweed | V V Rouleaux
Trimming Tweeds
Trim up your tweeds!
We love adding little V V touches to classic country looks. Get yourself a great Lovat Tweed from Harwick and make a midi wrap skirt - a simple design fits all and keeps the cold from your legs! Never better than with jodpur boots and decorated chaps. You could wear the chaps with trainers too. Annabel's granny just finished the rose tapestry 40 years ago but never had time to make the footstool. It's such a gorgeous Pale Lobelia blue with stunning roses in Geranium Pink, Rhubarb and sprigs of Plum and Vintage Blusher.
Get collecting pretty tapestries and put a panel in the back of a jacket or one side of a wrap camel coat. Inside the the wrap skirt is a vent with a Linton Tweed coco fabric panel teaming with the tapestry colours.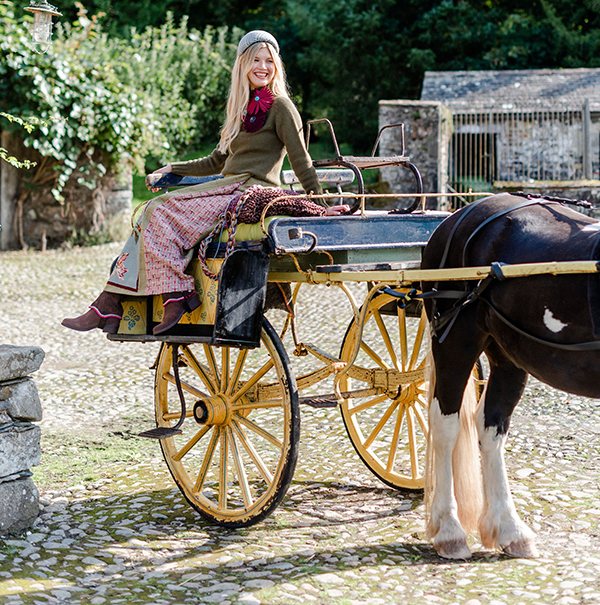 A nice chunky Bosie jumper in Sludge Green with V V Rouleaux double velvet star pleated brooches, which we make in our Marylebone Lane store. If you are a knitter get knitting slouchy shoulder bags with our great range of waxed cord.
Churchill, was a star, being very patient whilst the climb aboard our Irish Jaunting Cart.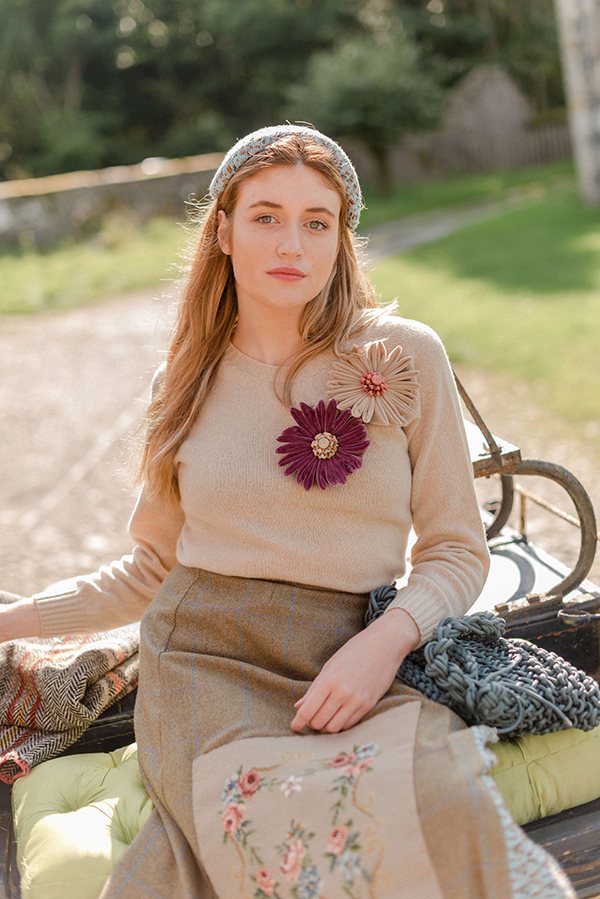 Halo headbands are all the rage and as easy to wear to the races as walking the dog or visiting the local country fair or village fete. Dress up your jumpers with a stunning hand painted velvet flower corsage, and don't forget your chaps!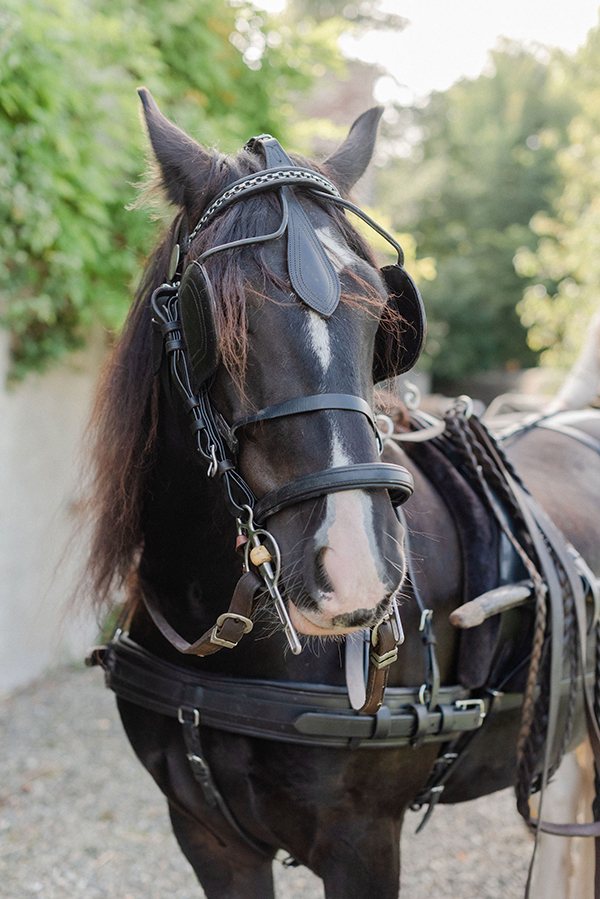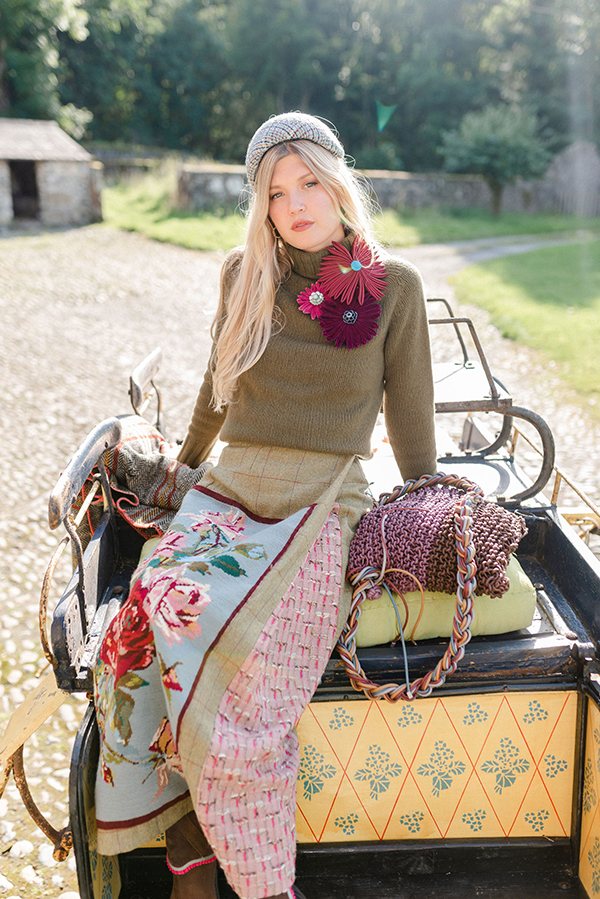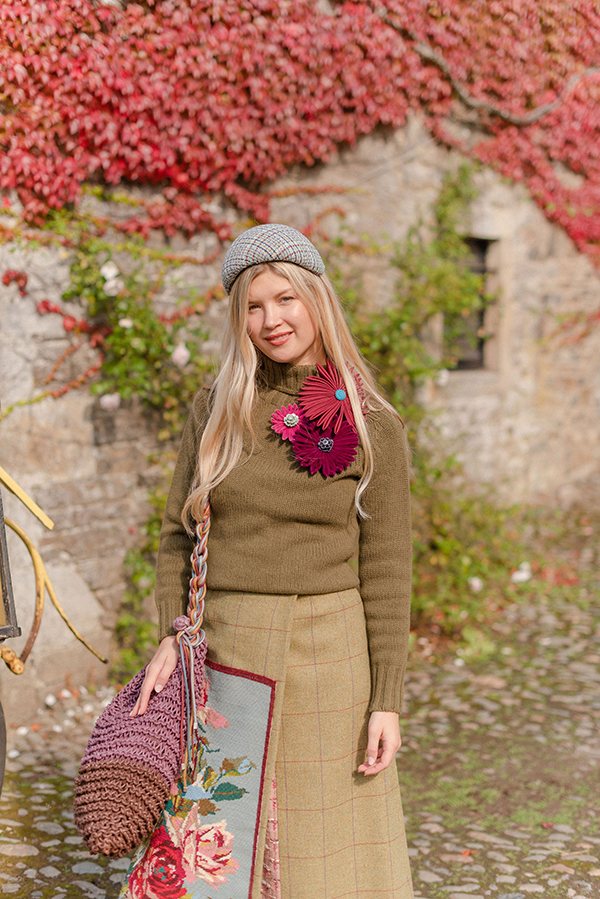 Churchill loves his roses and he is having a sniff - what a star, we loved him! We layered up with a lambswool raspberry cardigan from the fabulous Bosie Scotland.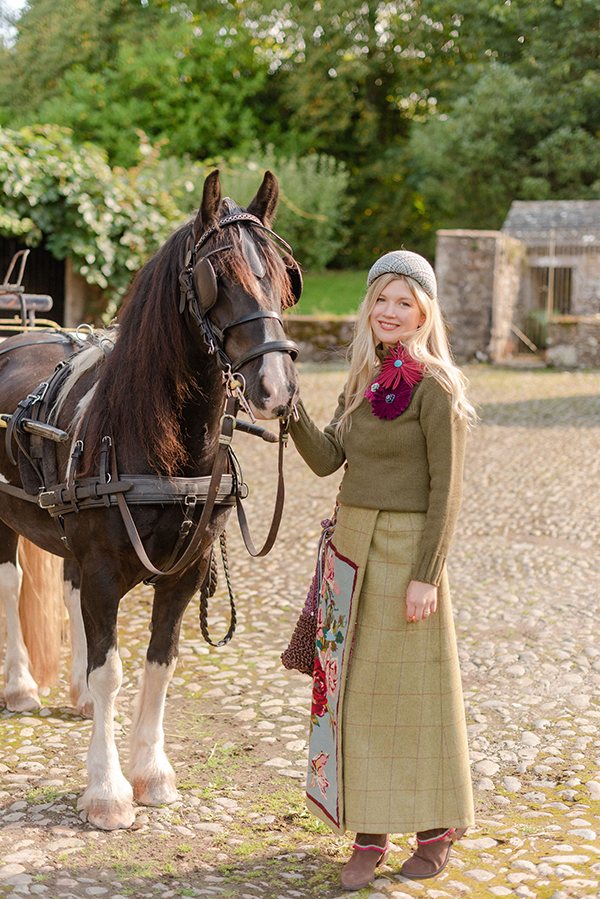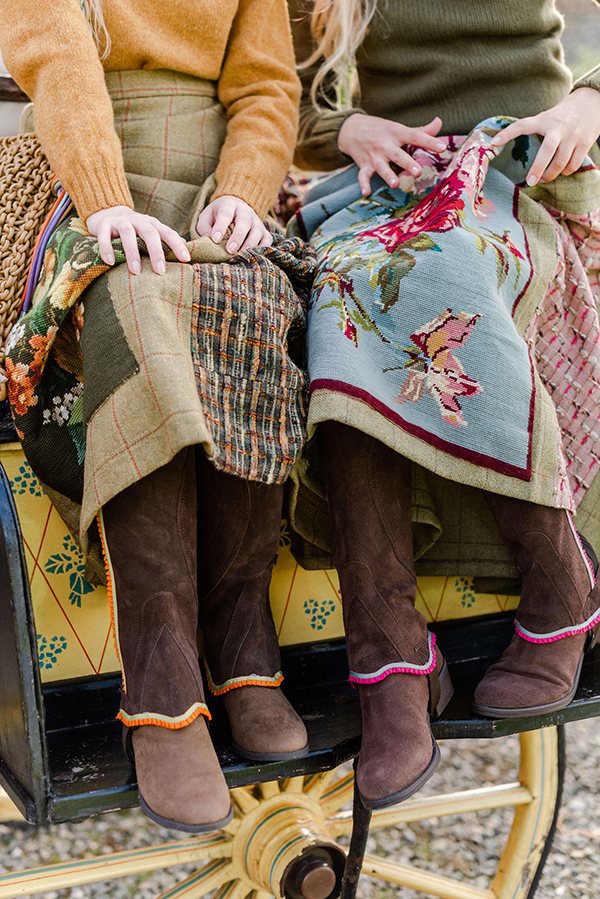 with thanks to Flo Brooks Photography, Bosie Knitwear, and a horse called Churchill!