Rendez vous au salon
The little tingle of excitement as you climb aboard for a rendez-vous...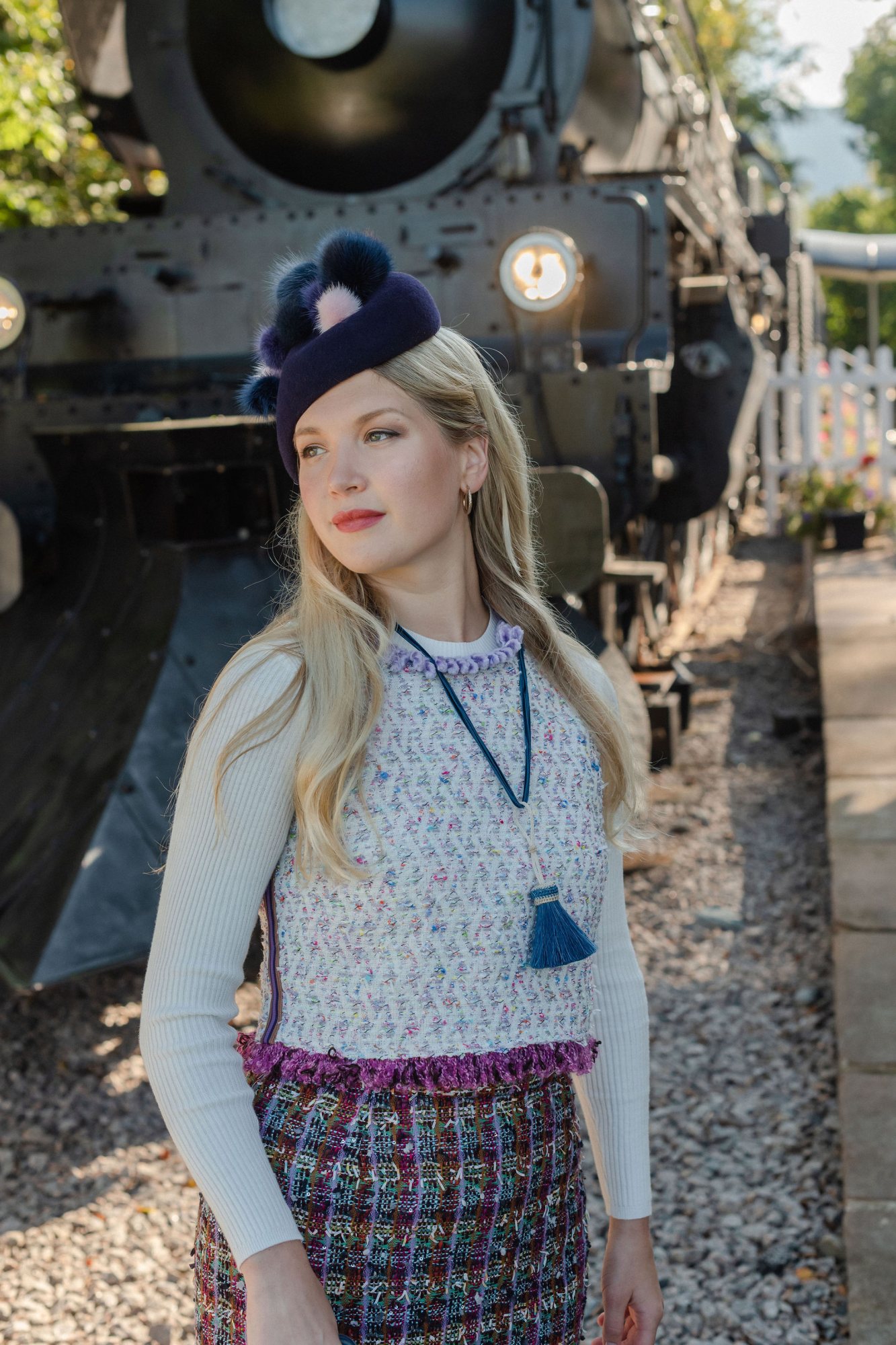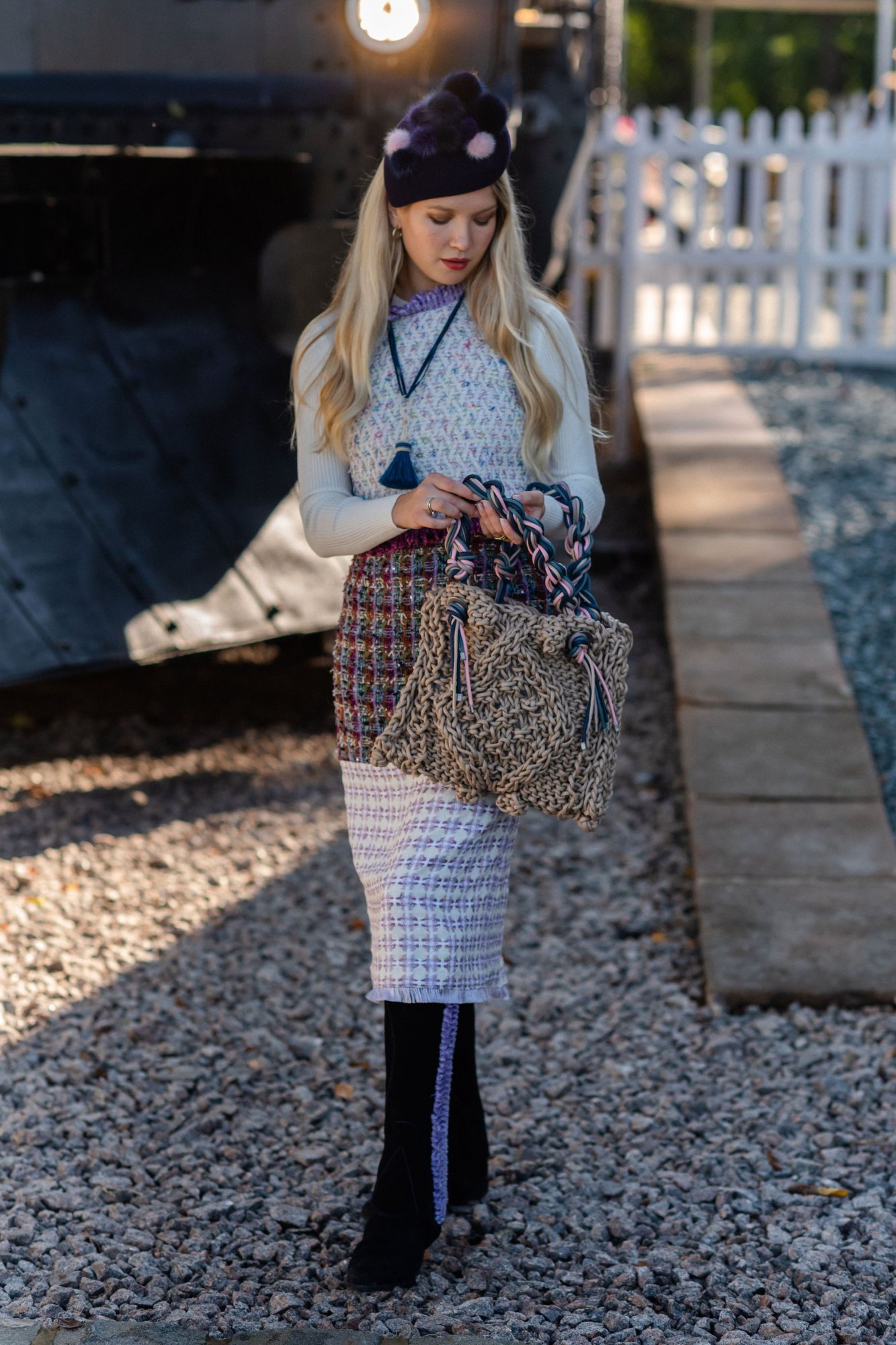 A mixture of blue and purple palettes is perfect for autumn.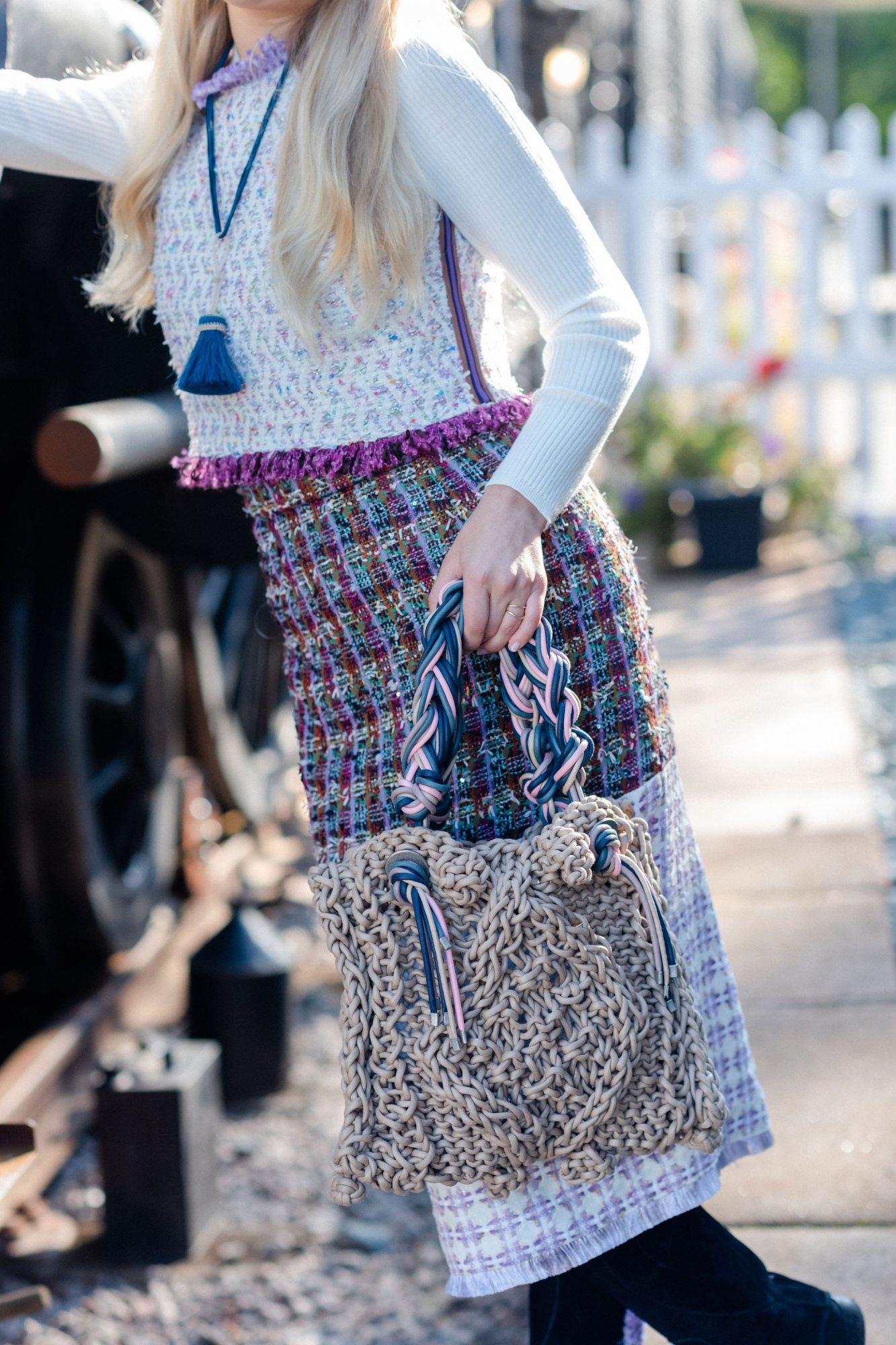 We knitted the crochet bag using our wonderful waxed cord.
Stepping into the salon-bar looking the part in a blue winter pom pom hat (available in the Marylebone Lane shop).