Autumn Tweeds | Inspire | V V Rouleaux
Waiting on a friend
That age old moment of looking out for your companion as the train gets set to go...
We love the the mix of colours, created by using small pieces of tweed to create a patchwork.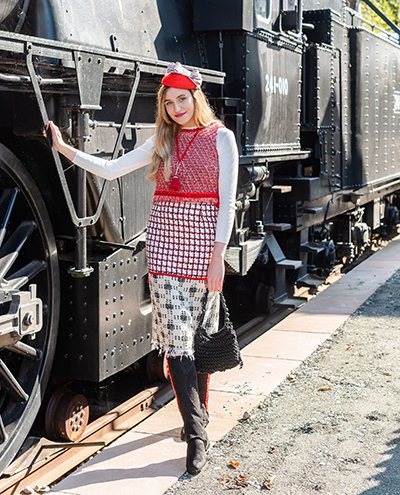 We have some unusual end of line chenille trimmings which looked V V chic...
The red tweed halo is available from our Marylebone Lane store.
Just any chance to show off one of our most favourite striped grosgrains...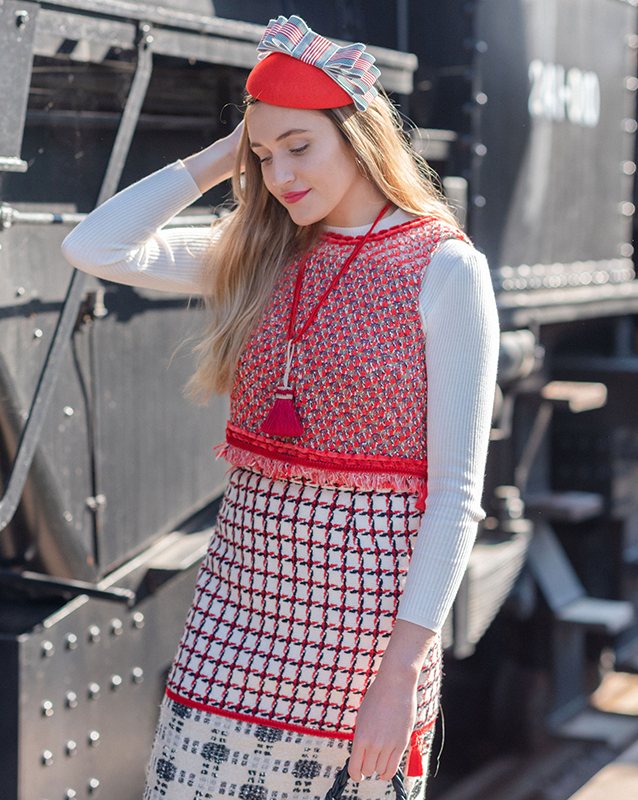 Hanging a key tassel off some narrow velvet is a fun alternative necklace.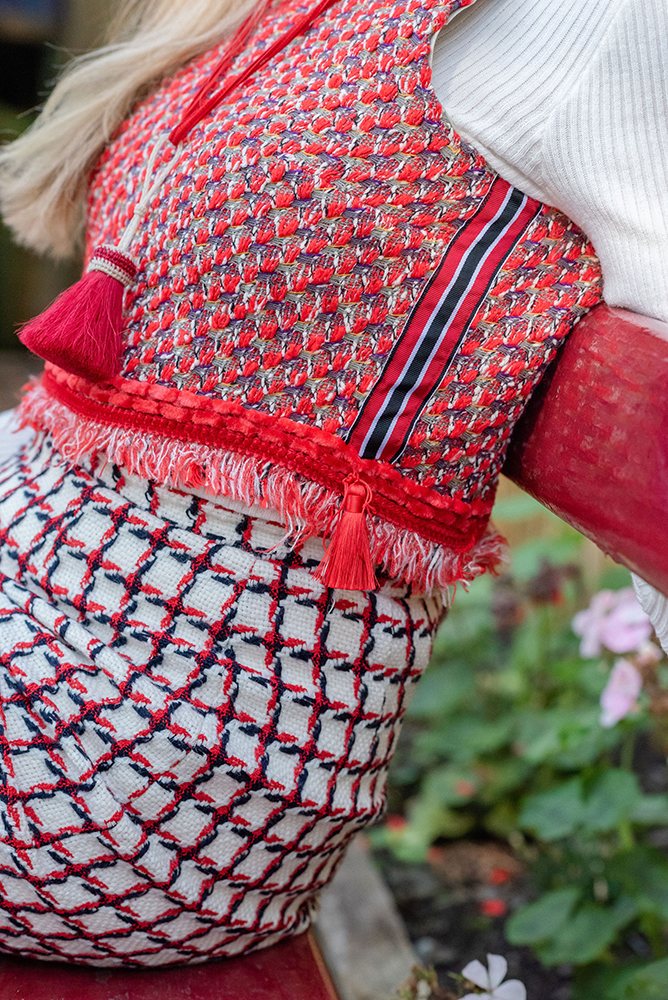 We zipped up some more Post Box Red chenille braid to jazz up our chaps, and knitted a little bag from waxed cord!